INSTALLATION
Compatible with Incandescent indicator AFN bullbars only. If your bullbar has new LED style indicators this will not be compatible.

1. Start by removing your AFN fog and indicator shroud from your bull bar. Typically it will be secured with Torx screws.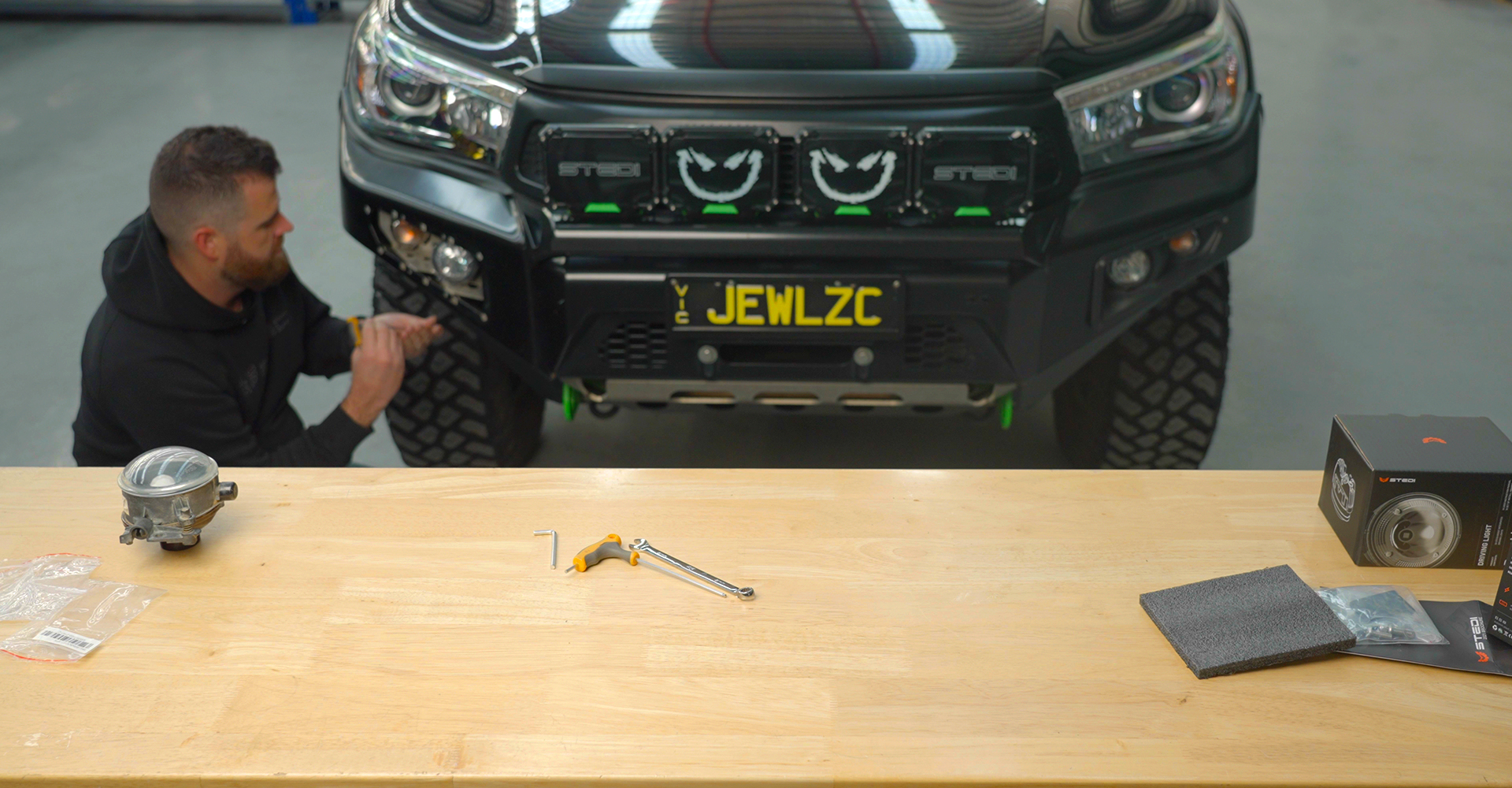 2. Remove the existing fog light mounting cage.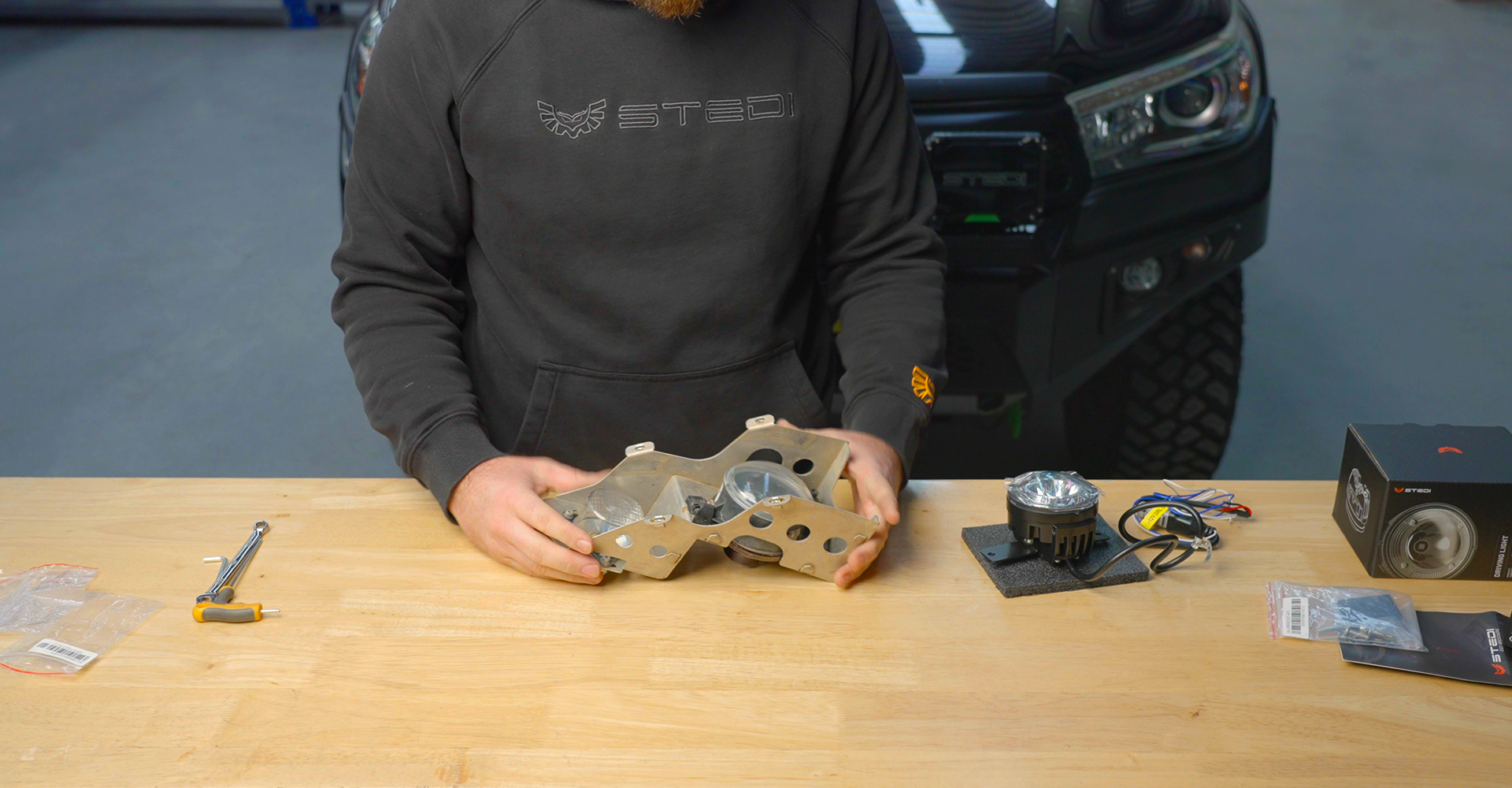 3. Mount the supplied brackets to the Boost Driving Light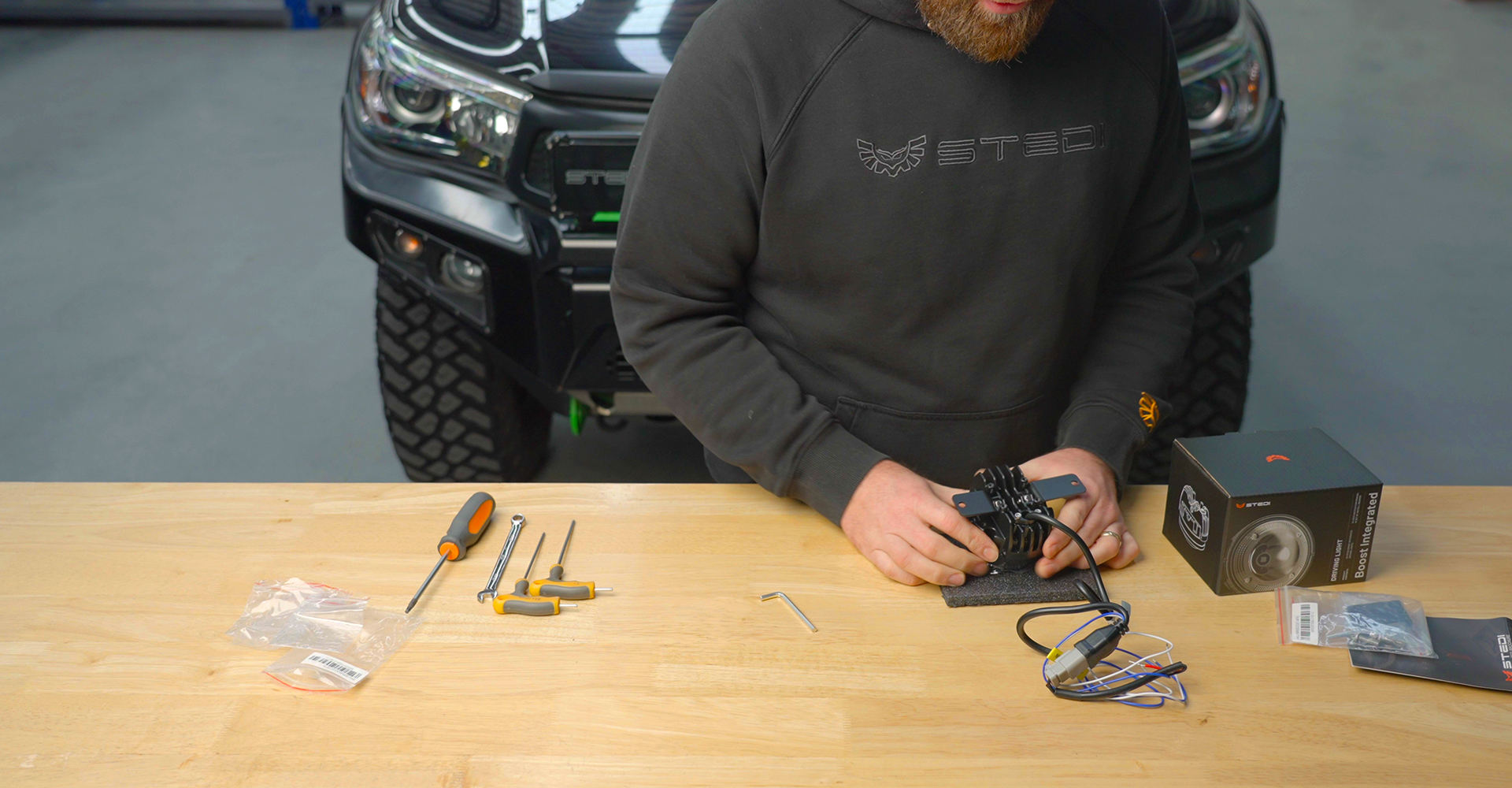 4. Mount your Boost Driving Light to the AFN cage using the supplied bolts.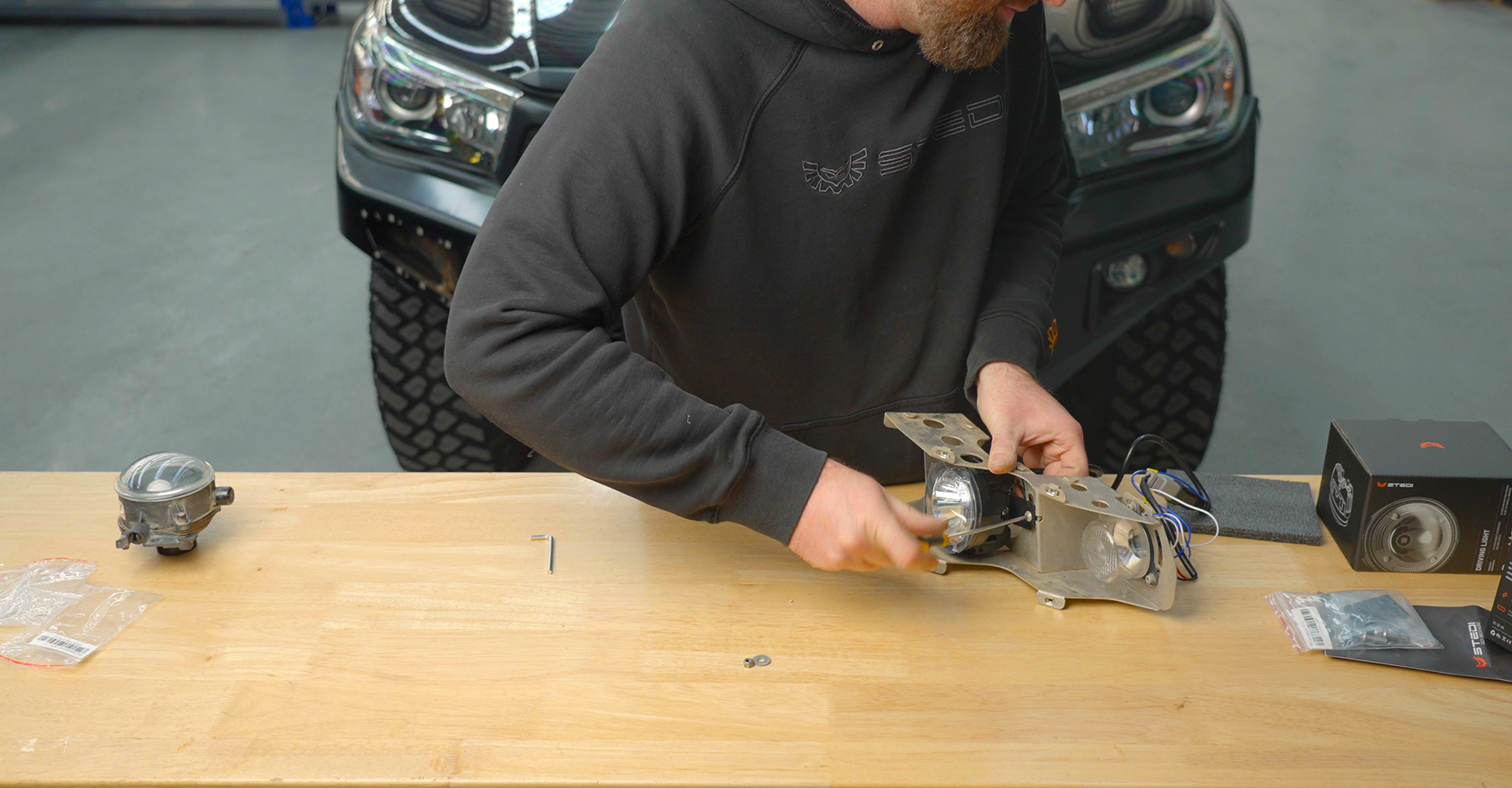 4. Re-install the AFN cage and fascia back into your bullbar.
To complete wiring for your vehicle, please see our Driving Light Smart Harness Installation Guide