INSTALLATION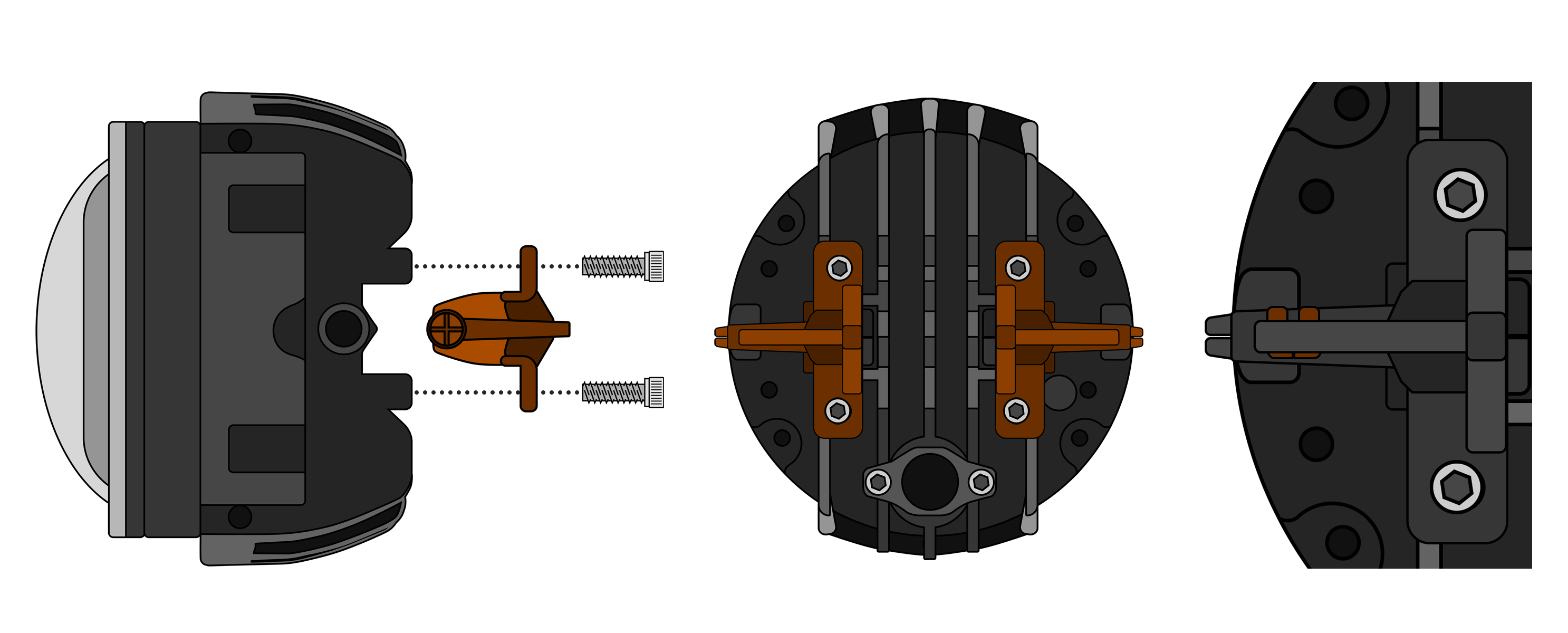 Start assembly by attaching the T-shaped lug mounts to the back of the fog light unit using the included Allen bolts. Press the threaded insert into the mount.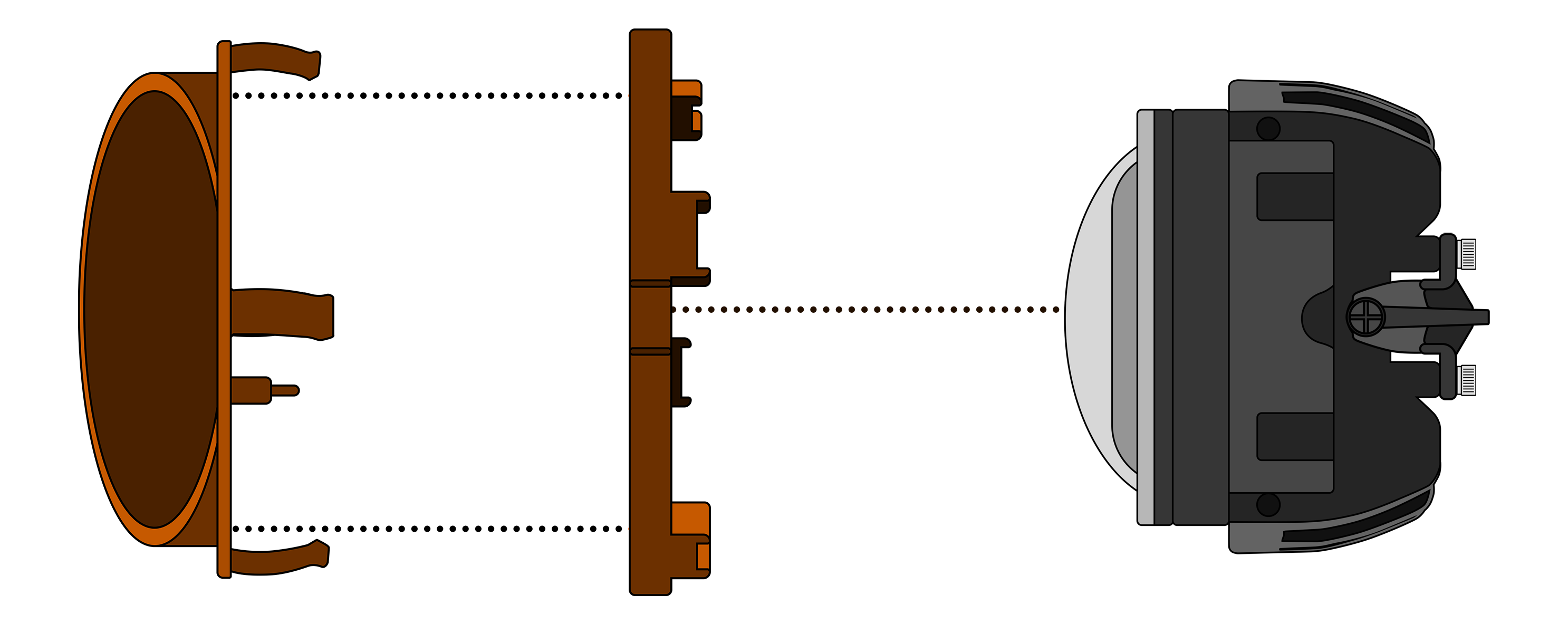 Clip the angled bezel onto the face ring, and place it on the face of the fog light assembly.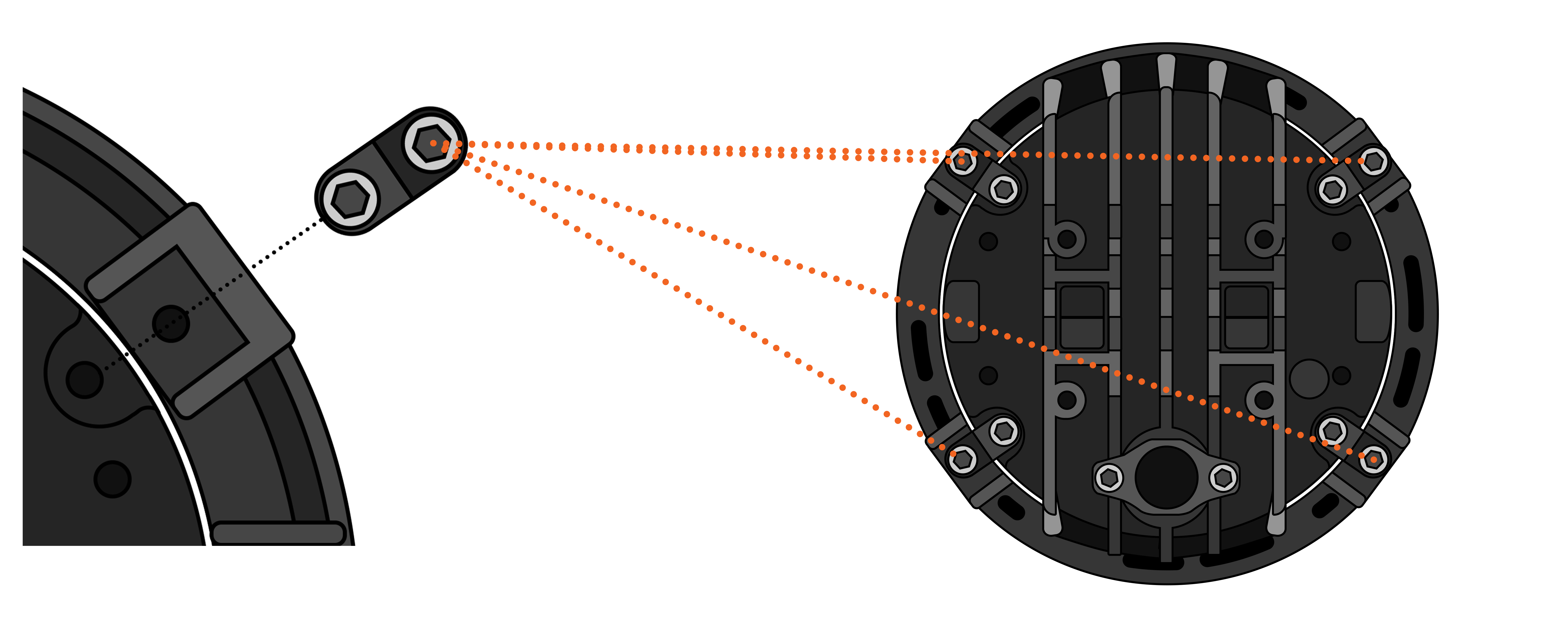 Use the four plastic bridge plates and included bolts to attach the face ring to the back of the light.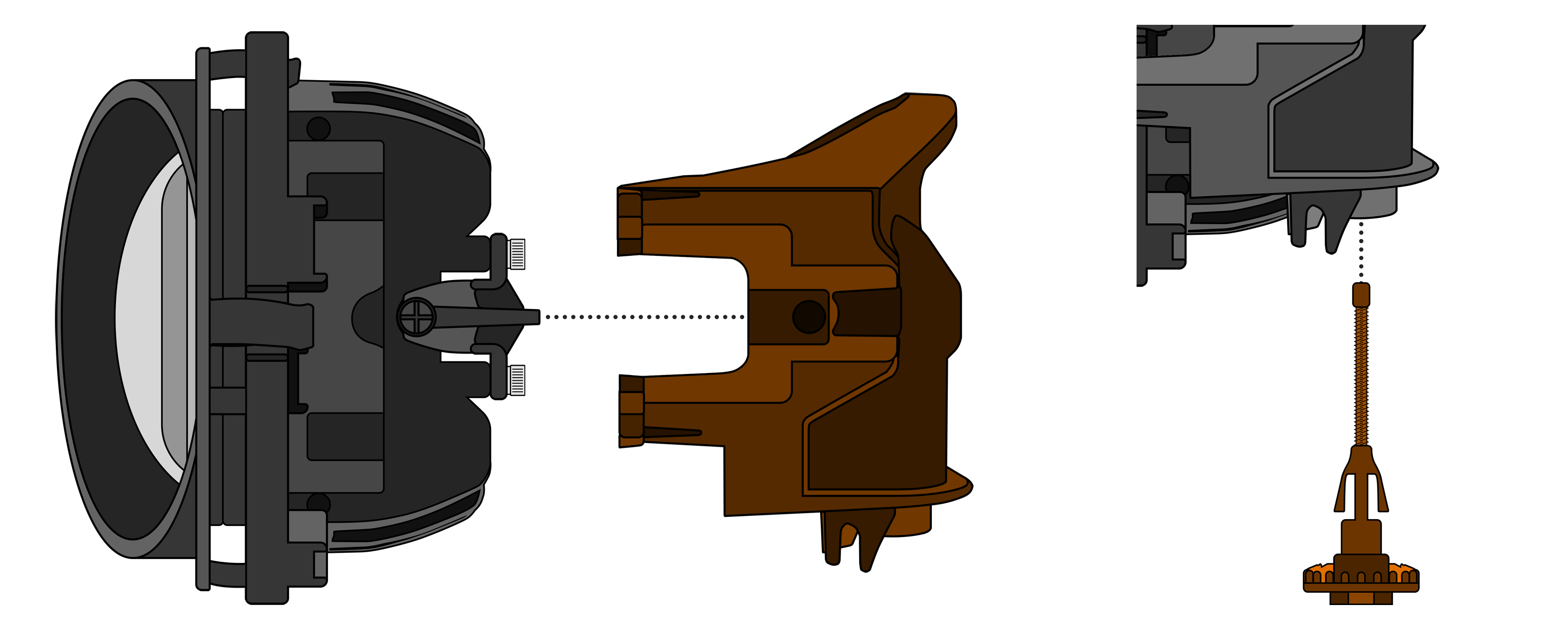 Clip the fog light assembly into the plastic holder bracket, then insert the threaded adjuster screw and tighten until the light is centered. (note that a #3 Phillips screwdriver can help with driving the adjuster screw in).
COMPATIBILITY
Note: The below models do not exhaust the extent of compatible vehicles our Type B Driving Light will suit, just models we can confirm fitment. We also provide the OEM part numbers to refer to with your vehicle's owner's manual.
OEM Part Number:
R: 81210-0D040 + L: 81220-0D040 / R: 81210-0D041 + L: 81220-0D041
R: 81210-0D042 + L: 81220-0D042 / R: 81210-06052 + L: 81220-06050
R: 35501-57L00 + L: 35502-57L01 / R: 81210-06071 + L: 81220-06071
R: 81025-0W020 + L: 81026-0W020 / R: 81211-12230 + L: 81221-12230
R: 81210-12230 + L: 81220-12230 / R: 81210-0D110 + L: 81220-0D110
R: 81210-02110 + L: 81220-02110
LEXUS
LX570:

2008 - 2011
IS-F:

2008 - 2013
HS250H:

2010 - 2012
RX270 / RX350 / RX450:

2010 - 2015
GS350:

2013 - 2015
LX570:

2013 - 2017
TOYOTA
4 RUNNER:

2014 - 2017
AURION:

2007 - 2017
AURIS:

2007 - 2017
AVALON:

2008 - 2010
CAMRY: 7/2006 - 10/2017
CAMRY: ASV50 10/2011 - 201
CAMRY HYBRID: AHV40 2010 - 2011
COROLLA: 3/2007 to 2013
FORTUNER:

2015 - 2017
KLUGER:

2007 - 2017
N80 (Revo) HILUX: 2016 - 2019
N70 (Vigo) HILUX: 2012 - 2015 (face-lift)
LANDCRUISER PRADO 150:2009 - 2020
LANDCRUISER 200 SERIES: 2016 - 2020
PRIUS:2009 - 2015
PRIUS C:

2012 - 2017
RAV 4:

2006 - 2011
RAV 4:

2016 - 2017
TUNDRA:

2013 - 2017
YARIS:

2014 - 2017
PEUGEOT
206:

1998 - 2005
206 SPORT:

1998 - 2005