IMPORTANT NOTES:
- All three M10 bolts must be used to mount the base of the U Bracket to your vehicle. Using only one or two bolts will result in excess vibration of the lamp and ultimately result in bracket failure.
- Before fitting stainless steel hardware, we recommend applying a small amount of anti-seize to the threads of any mounting bolts.
INSTALLATION
For wiring instructions, Click Here.
Installation is best described within the following diagrams.
Begin by installing the 3 bolts through the base of the bracket as access will be limited if the bracket was fitted to the light. The bolt heads will be held captive whilst tightening the lower nuts.
With the light face down, insert the nuts into the rear housing and offer the bolts to the bracket and secure firmly. At this stage, these are fine to just be hand tight as they will need to be tightened once the light is aimed/adjusted at night time.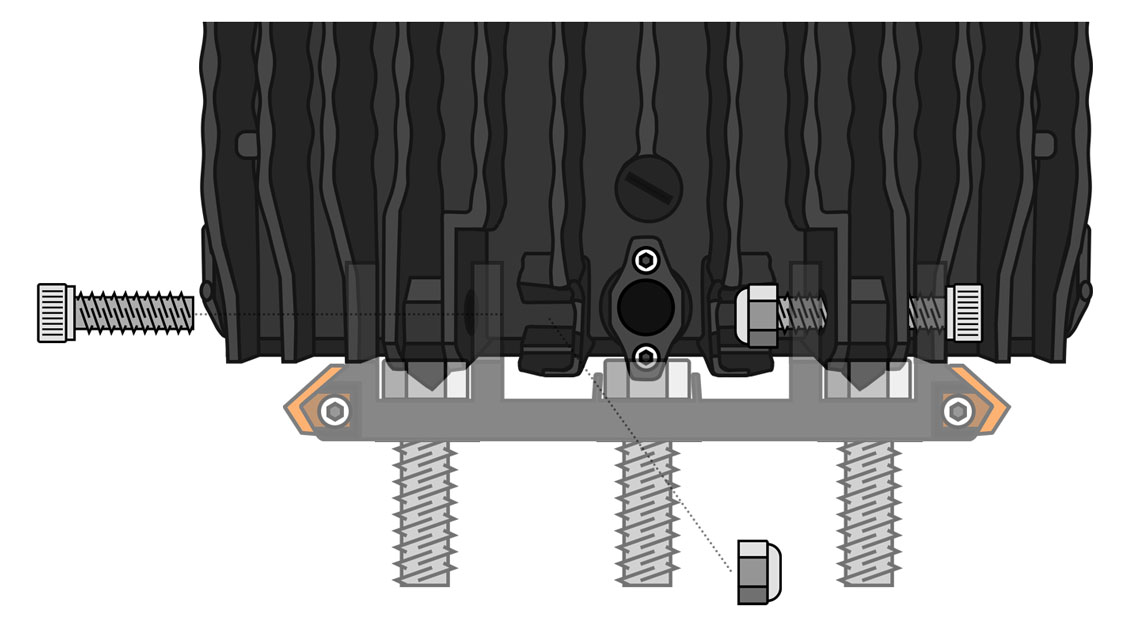 When mounting to the desired application, the order of the hardware is as follows, Bolt > Bracket > Mounting Platform > Washer > Spring Washer > Nut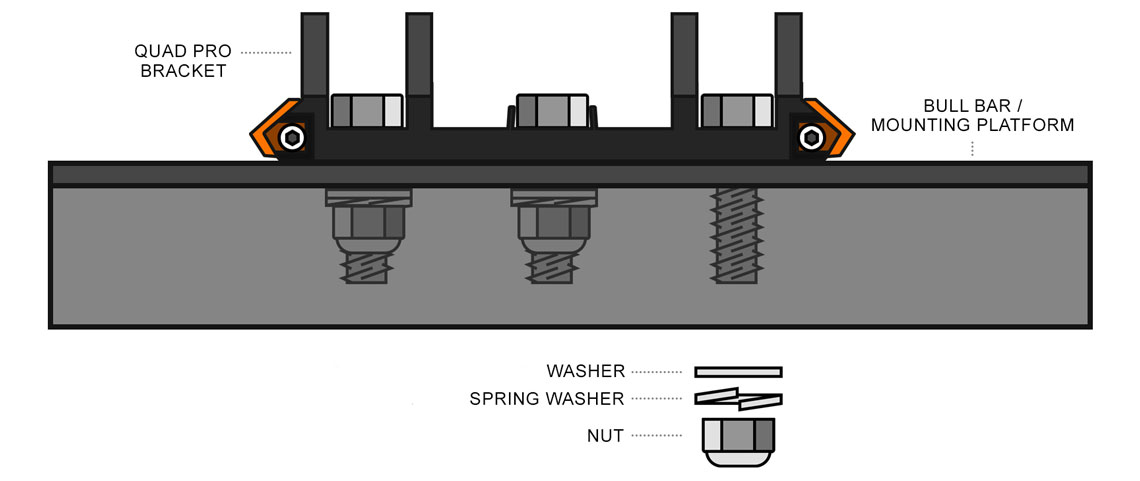 ACCESSORIES
COVERS: STEDI has designed the covers to be firm fitting. The following dictates the correct way to install the covers. Incorrect fitment may cause damage to the covers. Start by aligning the tabs on the cover with the respective locators in the light housing. Lay the top of the cover against the light and give a firm tap with a closed hand to lock in position one side after another. To remove, simply grab both tabs at the bottom of the cover and pull outwards.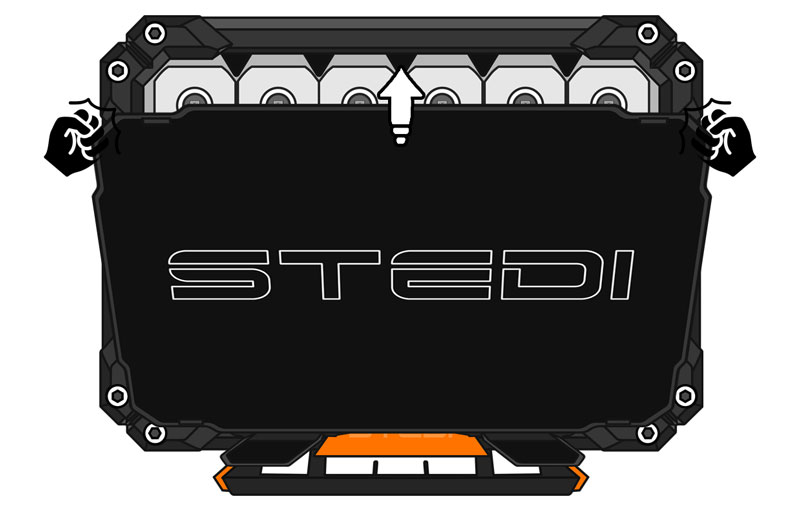 COLOURED CAPS: The colour changing caps located on the chin of the light are held in by 2 bolts on the underside.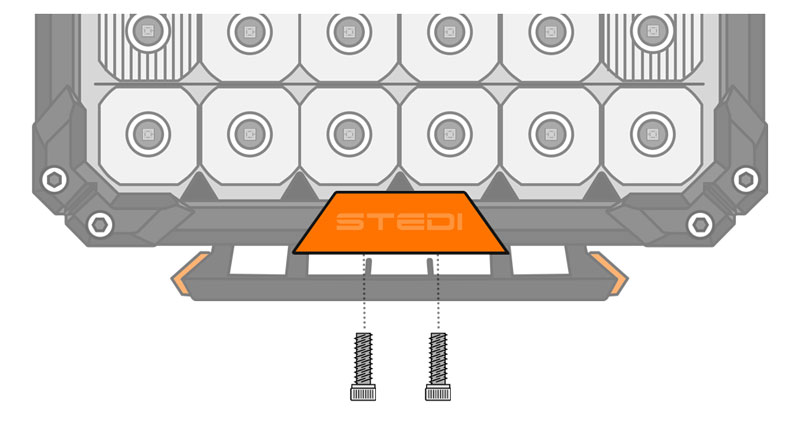 The coloured caps on each side of the bracket are held in by a single bolt accessed from the rear side of the bracket.

COMPATIBLE COVERS
Type X PRO comes included with the blacked-out "STEDI" branded covers. All covers from our generation 1 Type X are compatible with the new Type X PRO. You can order the optional clear, amber, wicked smile, blue, and more covers from the following link. Shop Quad PRO covers