IMPORTANT NOTES:
- Before fitting stainless steel hardware, we recommend applying a small amount of anti-seize to the threads of any mounting bolts.
We have used the MC-5 for instructional purposes as it has 2 variants of bracket, U-Bracket and Side Arm. For MCX-10 / MCX-25 Refer to the U-Bracket diagram below.
U-BRACKETS: Best described using the diagram below. For the U-Bracket, insert the bolt through the bottom before offering it to the light.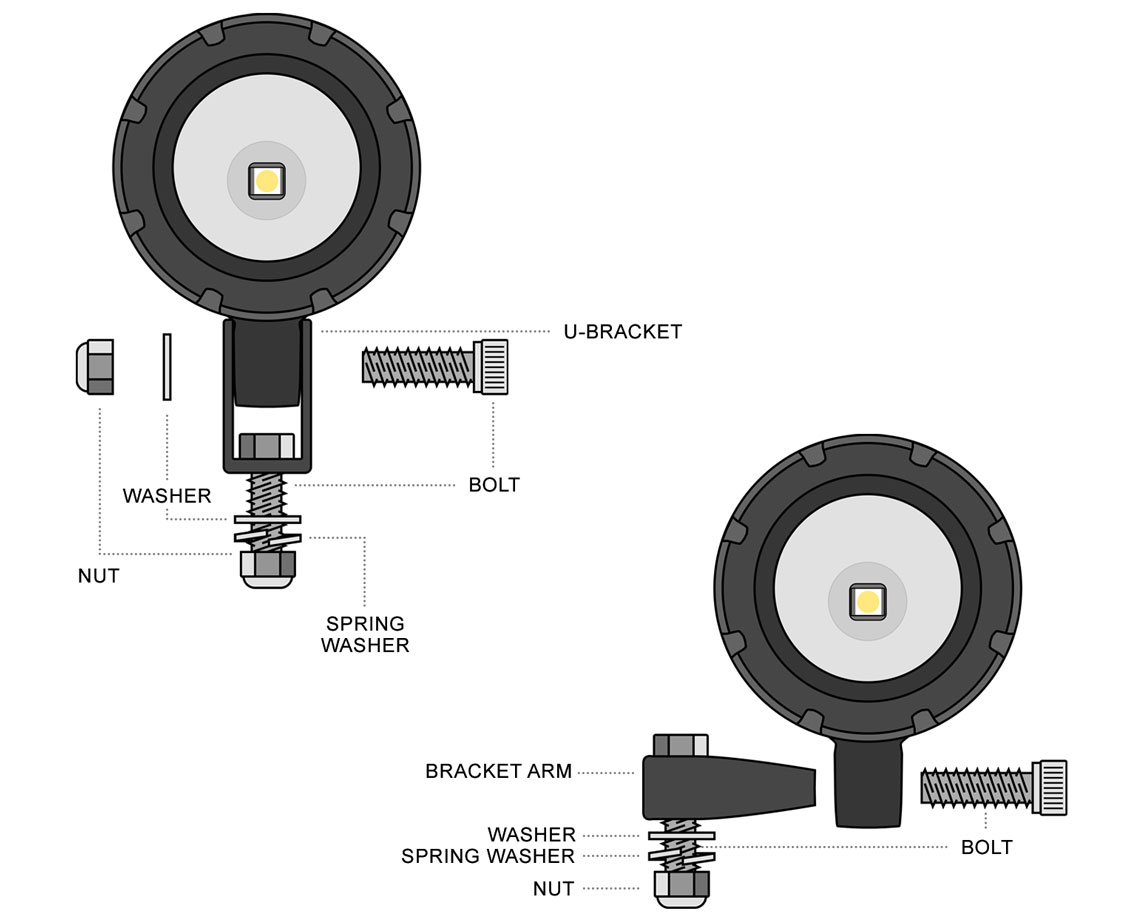 BRACKET ARM: For the Bracket Arm, simply attach it to the desired side at the base of the light and secure with the bolt.