The Ford Ranger is a very popular vehicle and people are increasingly steering away from fitting the likes of bull bars and nudge bars.
As you may have seen in our specialty bracket sub-listing, we have brackets to suit our ST3k 20LED 21.5" slim lightbar for the lower grill section of the PX2 Ford Ranger.
Although designed and specified for the PX2, the same brackets are able to be mounted to the PX3 model, with a couple of provisoes...
The PX3 Ranger can be optioned with and without an AEB (autonomous emergency braking) radar, which now places this centrally in the lower grill. (shown below)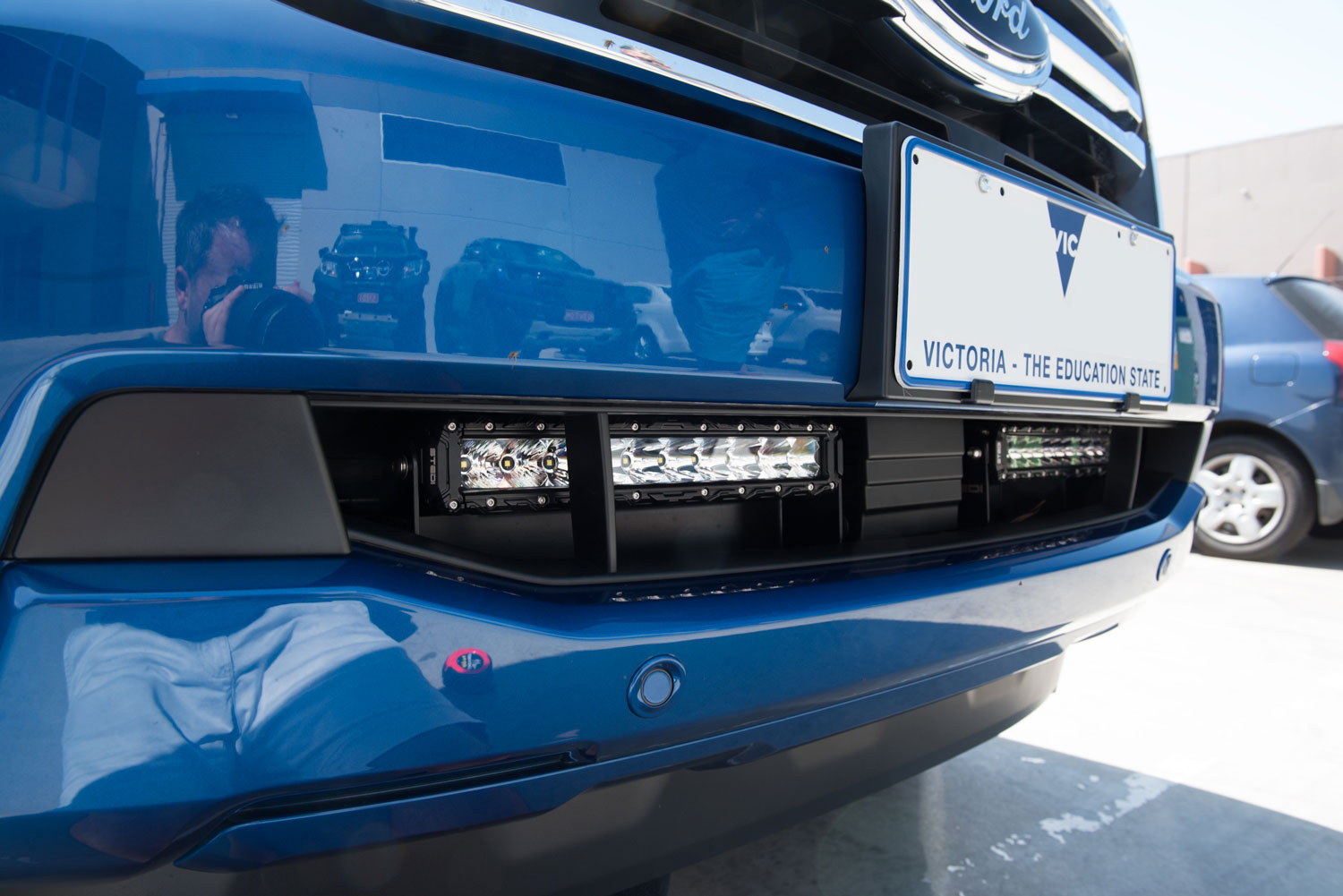 The clearance of light-bar to the upper part of the bumper opening is identical to the PX2 ranger, however, Ford has enlarged the opening on the bottom edge only.

The brackets were originally designed for the PX2, however, they will fit the PX3 rangers without tech pack and also with tech pack, albeit with two separate bars.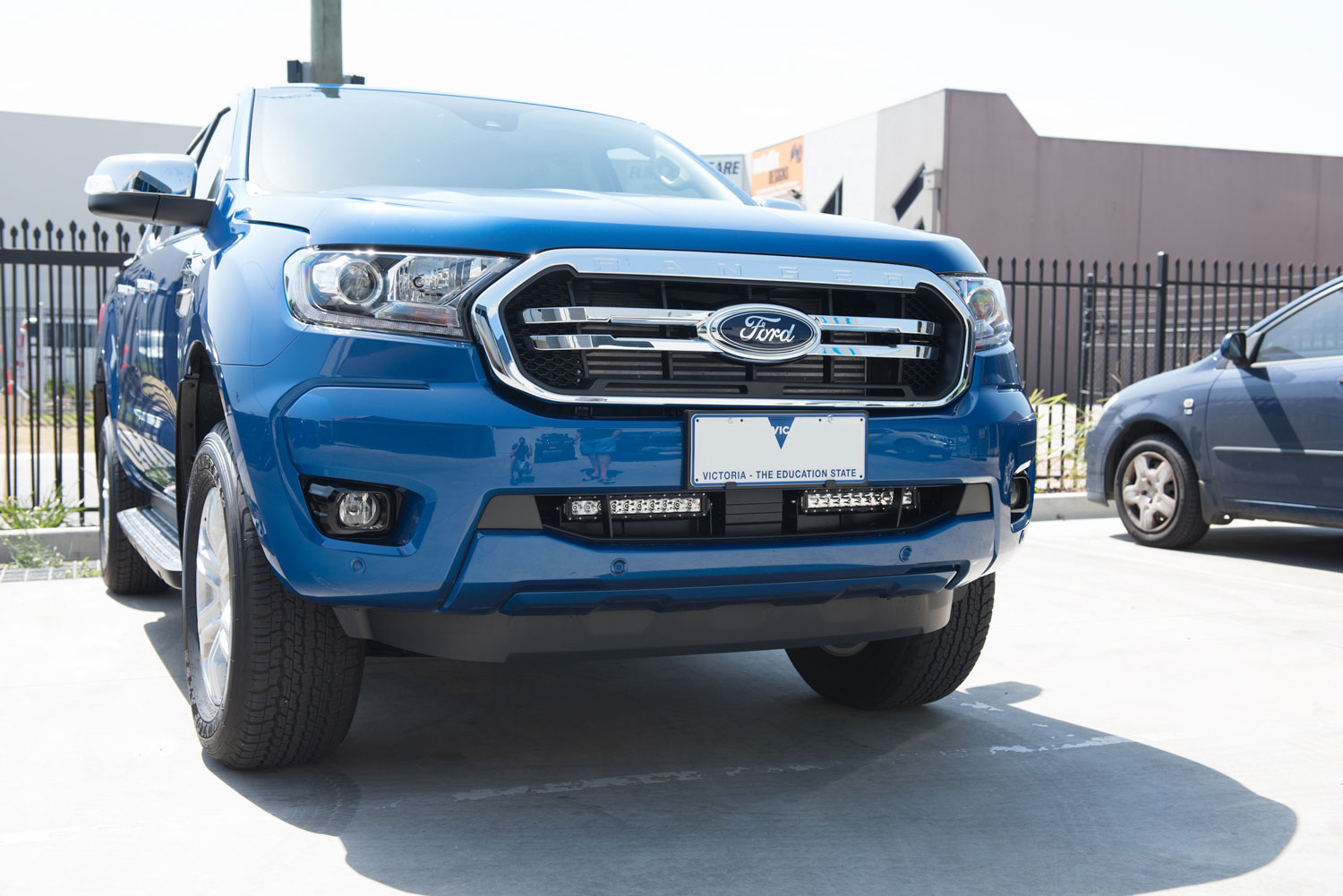 Installation is as follows.
Evenly distribute each pair of brackets comfortably next to the AEB radar. (typically this is centred nicely on the grill)
Measure up the required space so the light bar can slip straight in and mark where the holes need to be drilled. (Don't worry if the holes are slightly out, the bracket holes are slotted and will pick up any discrepancy)
With grill removed, reach down with a cordless drill and drill four holes at the marked positions.
Offer each light bar into the brackets, and lightly tighten to help position the brackets on to the impact beam.
Once you are happy with the position of the lights, reach down and tighten all bolts holding the brackets down to the impact beam.
Once brackets are tight, replace grill and other parts that were removed and tighten lights in an approximate plumb position.
Aim to the desired height at night time.
Required components are as follows;