New to our line up of factory fitting brackets is the Colorado roof rail bracket. Allowing you to mount our ST2K Curved 40.5" Light bar directly to the roof rails without the need for A-Pillar mounts or a fixed roof rack. Here is a step by step to take you through the installation of the bracket and the light to the rails. Keep in mind that this bracket is only available for the Colorado SportsCat, SportsCat +, and the Z71.
1. To start you will need to remove the plastic covers that sit on both ends of each rail using a flat head screwdriver taking a bit of caution as there are tabs located on the underside of the plastic cover. We also recommend placing some means of rubber or soft material under the cover whilst removing to ensure you don't damage the paint on your roof.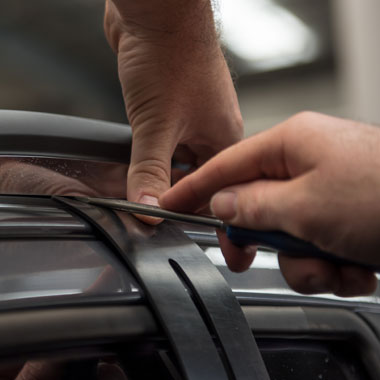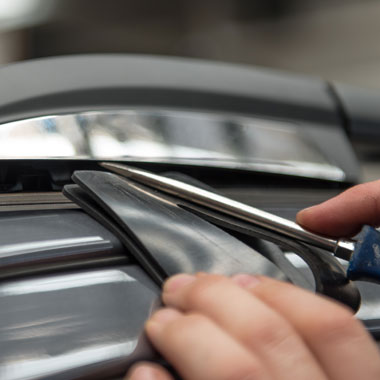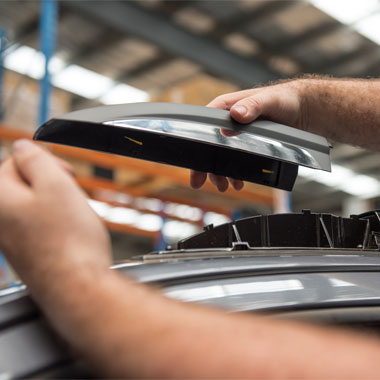 2. With the plates out of the way, you can now completely remove the roof rails from the vehicle. This is not 100% necessary but may make this step a bit easier. Alternatively, Loosen the bolts that secure the rails to the roof enough to provide enough room to easily work with an allen key. At the front end of each rail, on the underside, you will find 2 thumb screws that you will want to unscrew and remove, replacing with the included bolts found in the box of your new bracket. The longer bolts can be tightened up leaving enough thread so that the bracket can be slid into position and removed with no resistance.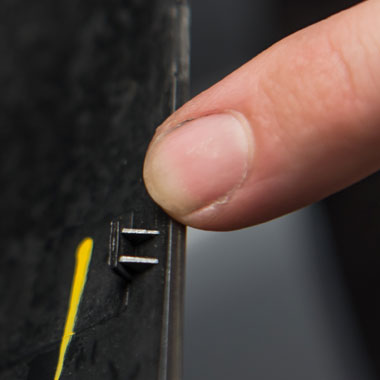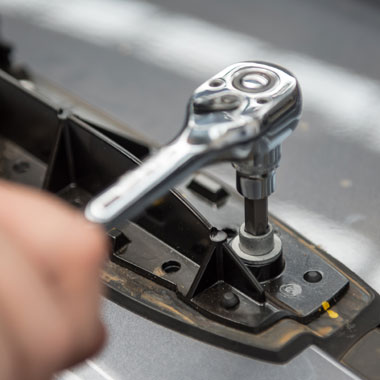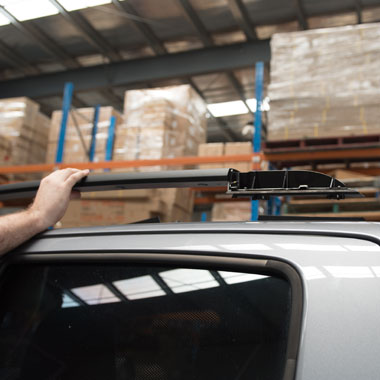 3. If the roof rails were completely removed, they can now be placed back onto the roof. The bolts used to secure the roof rails down do not need to be done uptight as you will need to allow room to access the 2 thumb screws with your allen key. Slip both brackets into position having the tallest side directed to the front of the vehicle. Now with the help of a friend or using a large towel or cloth to protect the roof from damage during install. Place the bar up and secure tightly into both brackets, this will align the brackets to a natural angle on the roof rails.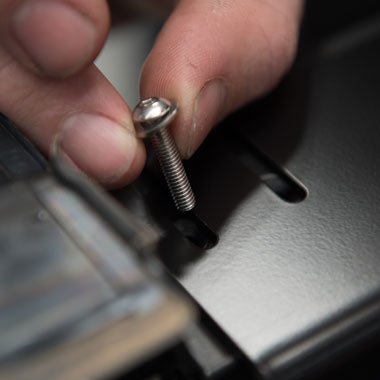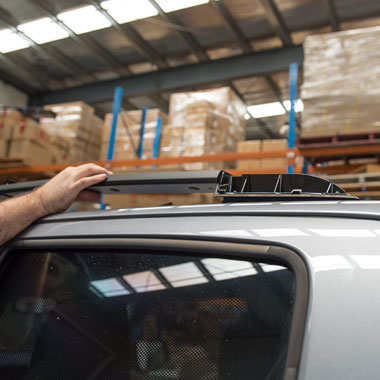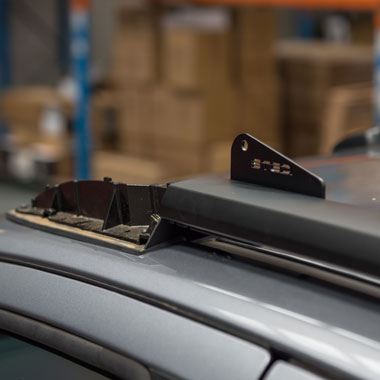 4. Make sure that the brackets are spaced evenly aligning the light to the centerline of the vehicle. Now tighten the brackets into place firmly followed by the bolts that secure the roof rails in position. Finally re-clip the plastic covers back into place, install wiring if not already done (roof-mounted light bars - wiring guide).