If you own a Wildtrak MK1 or MK2 Ranger, our Wiltrak Roof Mounting Bracket is the ultimate upgrade for that Baja Pre-Runner look. Check out how straight forward the installation is below.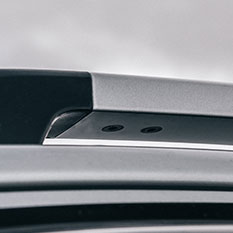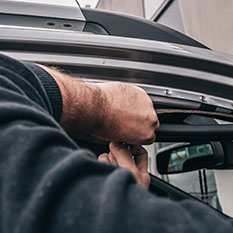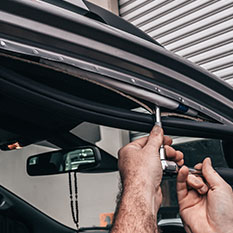 STEP 1 DROP THE HEADLINER:
First, you will need to gain access to the bolts that hold the roof rails in place. This may include loosening up and moving some of the interior trim to reveal the 2 bolts at each end. The front end will be the easier side to access and will need to be completely removed.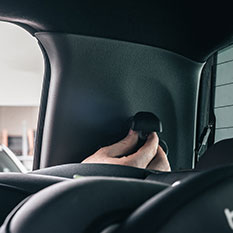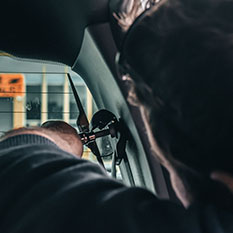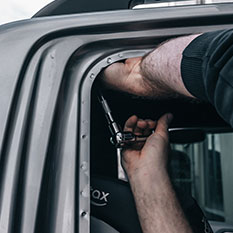 STEP 2 REMOVE SEAT BELT ANCHOR:
This will be the more difficult step to the install process as you will need to move the rear seat belt out of the way in order to give enough movement in the trim/interior to reveal the nuts. This is always a process that can be much easier with 2 people. These bolts can go either of 2 ways depending on how you want to proceed.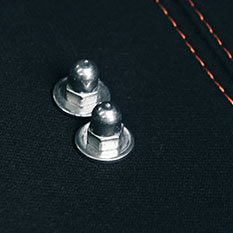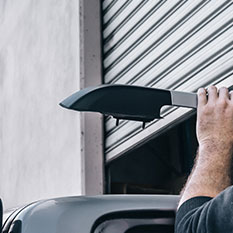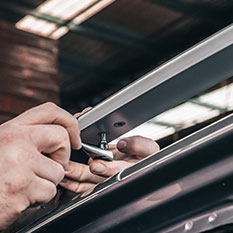 STEP 3 LOOSEN OFF ROOF RAILS:
The bolts can be completely removed allowing the rails to be removed from the vehicle and install from there or alternatively, loosen just enough to allow the front end to be raised enough to be able to access the 2 screws on the underside of the rails.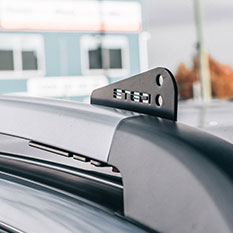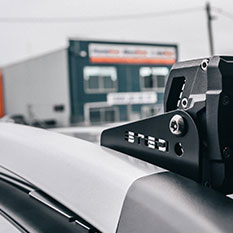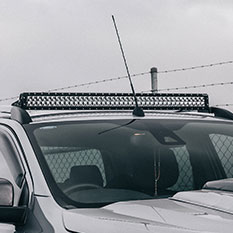 STEP 4 FITTING THE WILDTRAK BRACKET:
Undo the screws as far as needed to slide the bracket into position and loosely tighten to allow the bracket enough give to still be adjusted for the required LED Lightbar. A cloth or second set of hands will make things a little easier. Start by just slotting the rails back into position on the roof and place the light bar across the roof to line up the brackets in the correct position. getting a friend to hold the light or placing a cloth under the bar to avoid scratching your roof is ideal for this step. Lastly, once you are all set with placement, simply tighten the screws holding the bracket in place and tighten the rails back to the roof of the vehicle. Refit any interior and trim that had been removed for install, now all that is left is to properly install the light bar to the bracket. Don't forget a drop of Loctite Thread Locker on the M6 bolts.