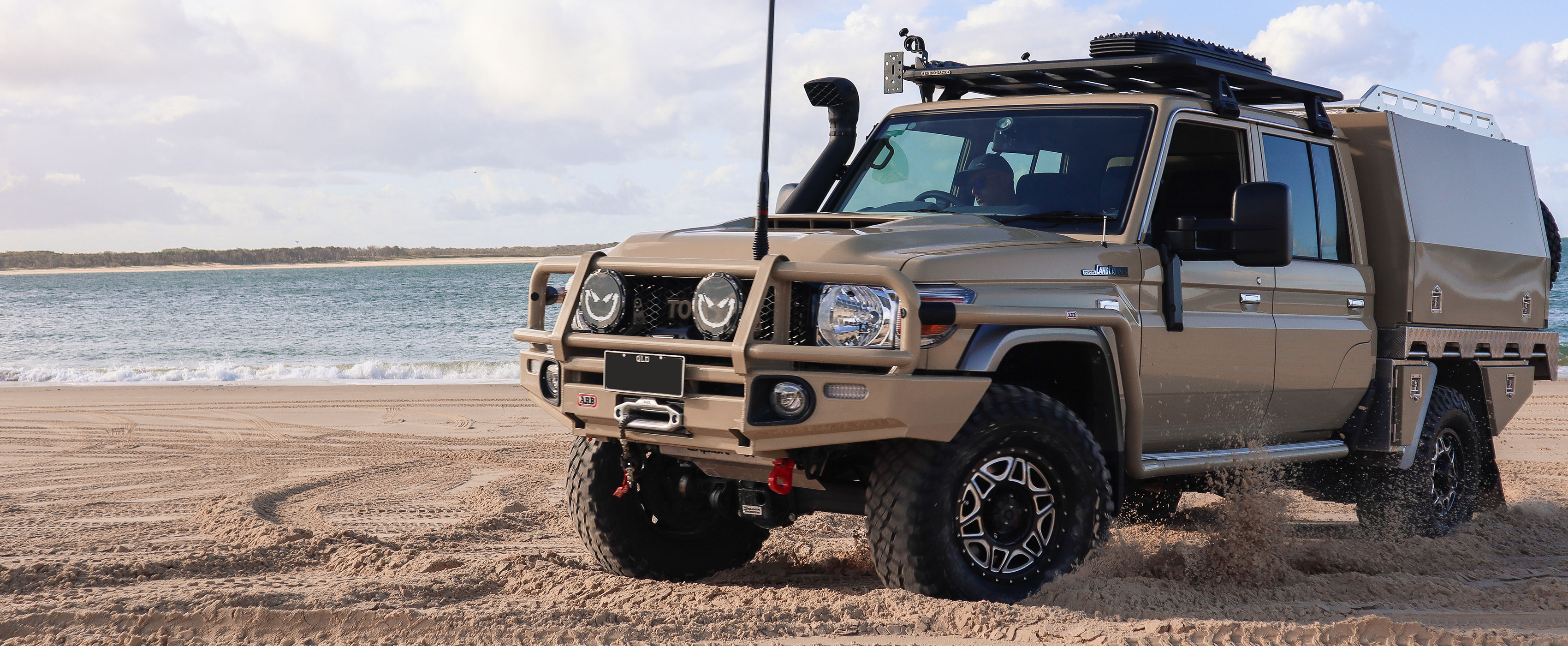 The 70 Series has a wide umbrella to which models fall under from 70 to 79 series. With little changes to the design from the early days all the way through to the current range, for the most part, the globes found throughout the vehicle remain the same. One of the main differences you will find between models in the use of 7 inch round headlights in the earlier models vs the headlight/indicator assembly which is found in the later models. We go into this and more via the blog which is linked below.

LED HEADLIGHT UPGRADES
We have all of our available LED upgrades available through our vehicle selector below:
LED Conversions to suit Toyota Landcruiser 70 Series
OEM STYLE PUSH BUTTON SWITCHES
All 70 Series models will fit our Tall Type switches with a large range of prints to choose from for any lights you may have fitted to accessories around the car. Note that the short type will not fit the older style steel dash and instead suited to the 80 Series push-button Switch.
Tall Type Toyota Push Button Switches
Short Type Toyota Push Button Switches
80 Series Toyota Push Button Switches
STEDI SWITCH FASCIA TO SUIT TOYOTA 70 SERIES LANDCRUISER
Our introduction to the switch fascias started with the 70 Series Landcruiser. Offering access to an additional 6 switch positions over the factory options in a clean, OEM like finish. Note this fascia does not support aftermarket mirror controls and is not compatible with the older steel type dash.