The Nissan S15 Silvia/200sx is, unfortunately, not blessed with the typical (and usable) factory reverse light from factory; with its dull halogen globe and (worse yet), extremely small reflective housing. The standard LED upgrade makes a difference, but for those actually aiming for high visibility out of the reverse light, we strongly recommend the 1000 Lumen High Output LED Reverse Globe.

STEP 1: Some patience is required for the installation, as it is difficult to move the boot trim out of the way in order to access the nuts that are securing the tail light in position. The tail light housing is secured by 4 nuts. Loosen and remove all nuts, and gently pull the tail light back.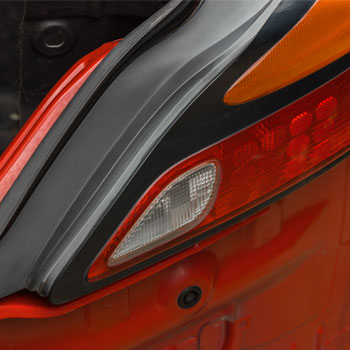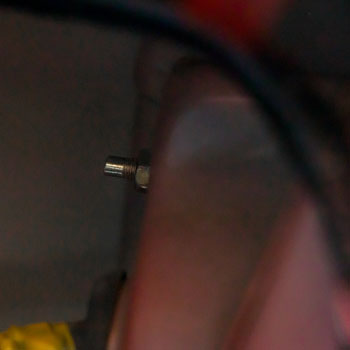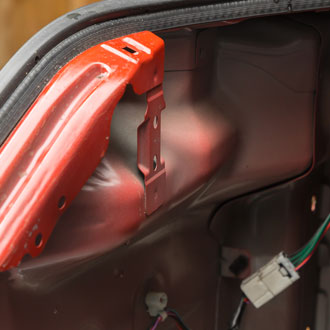 STEP 2: Once the tail light is off, simply remove the reverse globe (located on the inner side) with a slight twist. You can also unhitch the wire from the guides to give your some more breathing room. As seen below, the STEDI T10 LEDs have already been installed. These globes are perfect for parkers and interior LED upgrades, but not ideal for reverse upgrades.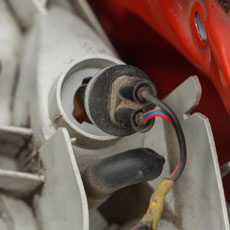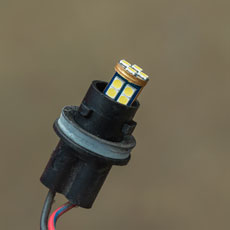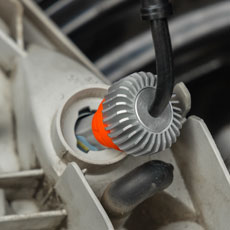 STEP 3: The orange rubber on the new STEDI 1000 Lumen LED Globe will slot into the opening like butter. No specific orientation is required (so if it sits in comfortably, you're all set!). Re-route the wires through the guides but keep in mind that there will be a bit more cabling in the last stretch (added from the 1000 Lumen LED). When you are mounting the tail light back to the car, ensure that the cabling is not protruding.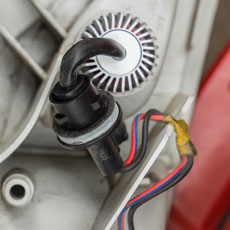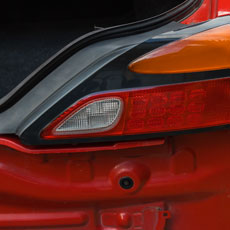 STEP 4: Offer the tail light back into the housing. Re-secure the nuts and clip the trim back together. Now you're good to go.