For the Mitsubishi Triton, we actually have 2 available blogs to have a read through depending on your model year. The MQ which we have recently added our D5 HID upgrade for the headlights which we have set up some comparison photos and a brief read on the differences between factory: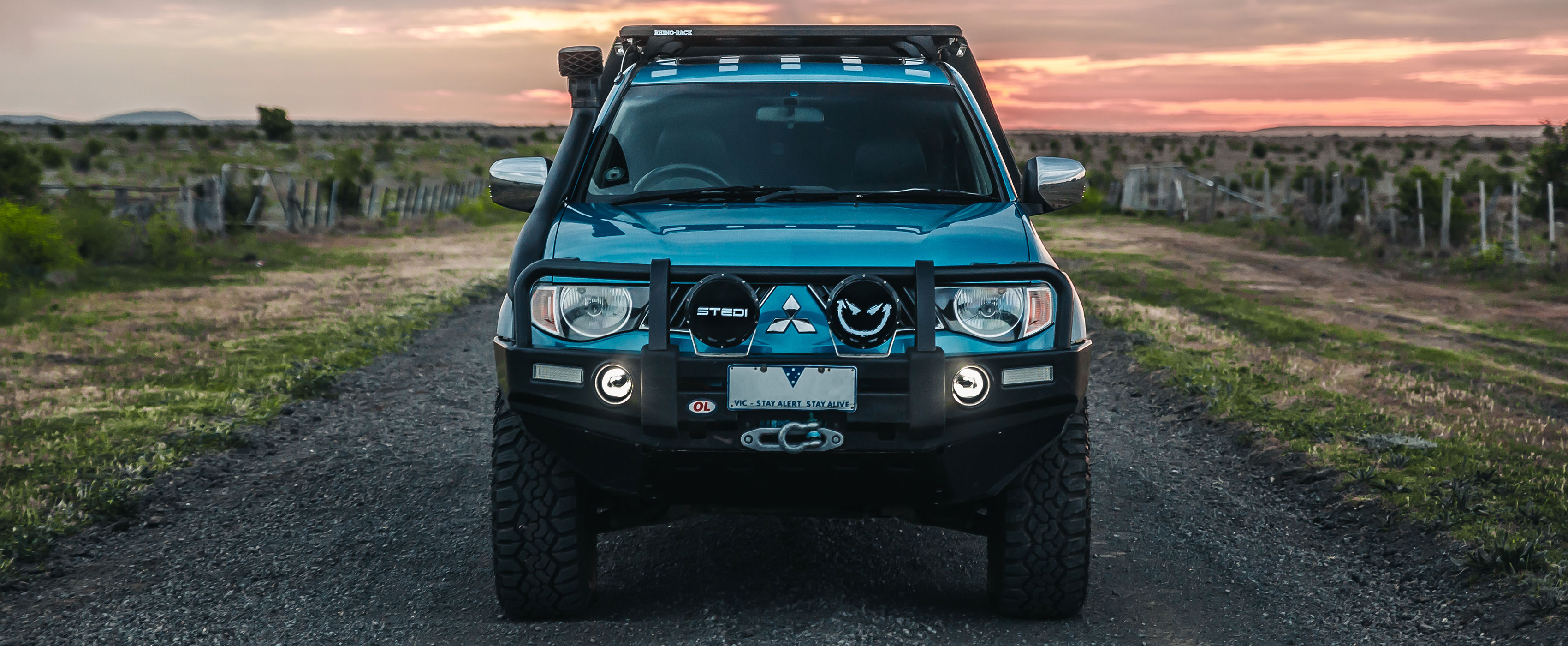 The ML Triton was actually one of our team members previous cars, so having the car so readily available, we have got a little bit more relating to LED lights he had placed around the car:

LED HEADLIGHT UPGRADES
We have all of our available LED upgrades available through our vehicle selector below:
LED Conversions to suit Mitsubishi Triton (all models)
MITSUBISHI MQ & MR TRITON PIGGY BACK ADAPTOR
New to our range of vehicle-specific piggy back adaptors is the MQ & MR adaptor which returns the vehicle to a simple plug & play for any high beam triggered driving lights.
MQ & MR Triton Piggy Back Adaptor

Below is an overlayed diagram to help visualize the plug installation position.
1. Connection to the vehicle's main power supply for the headlight unit.
2. Plugs directly into the back of the headlight unit.
3. Connects to the T-Connector on the STEDI Harness.