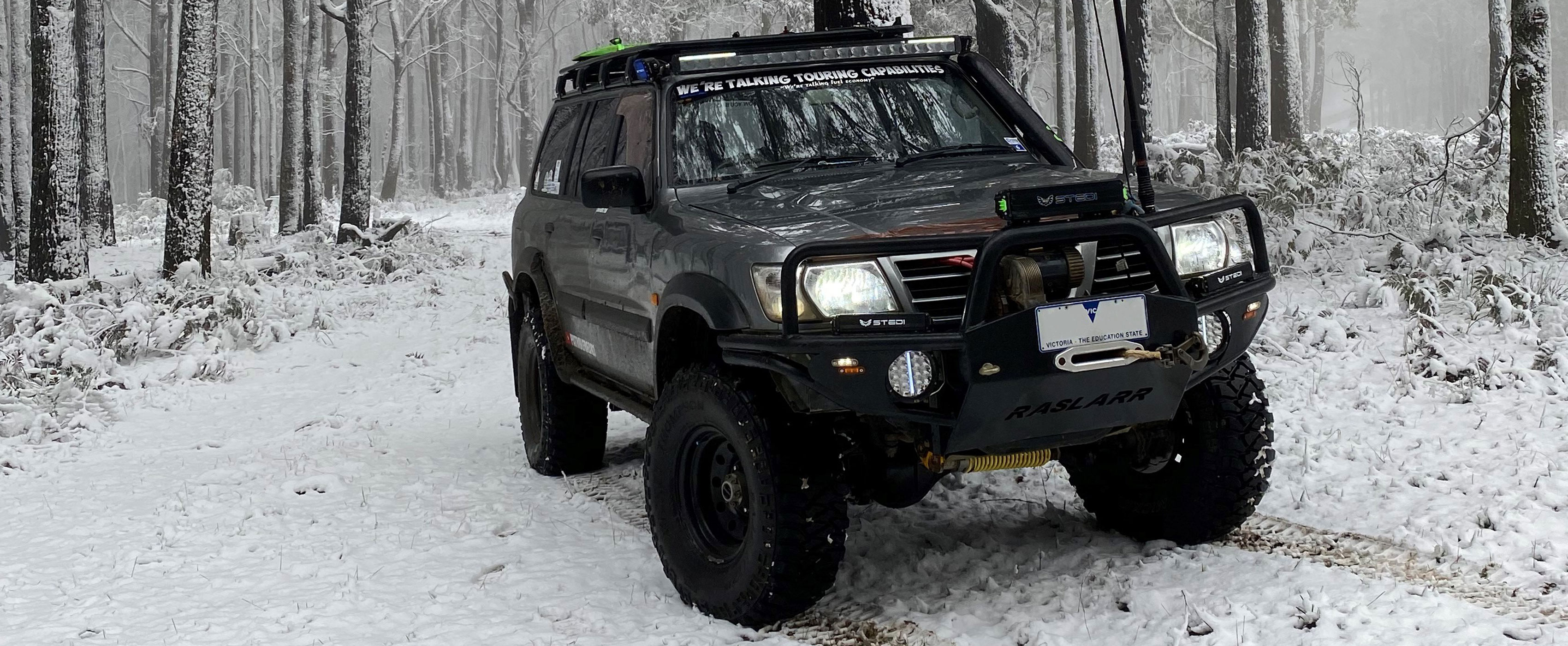 We have a database with upgrades for Nissan Patrols from the GQ (1988) al the way up to the Y62 (2013 - 2019). At this stage, our blog is still in need of being populated with information but as soon as we get a bit of a write-up going, it will be listed in the blog link below:

LED HEADLIGHT UPGRADES
We have all of our available LED upgrades available through our vehicle selector below:
LED Conversions to suit Nissan Patrol (All Models)
LED SEALED HEADLIGHT (GQ - GU)
For the GQ & GU models of the Patrol, we have complete sealed headlight unit upgrades available. As the LEDs & reflectors have been manufactured in a sealed headlight and tested as an assembled unit, the beam pattern and light output meet the ADR compliance for E9.
There are 2 headlight units available at the moment depending on the aesthetic appearance you aim to achieve. The Carbon has a half halo DRL with a black reflector & the Iris which has a full halo DRL with a chrome reflector.
NOTE: These items are sold individually as the application includes Motorbikes
STEDI CARBON 7 Inch Headlight Unit