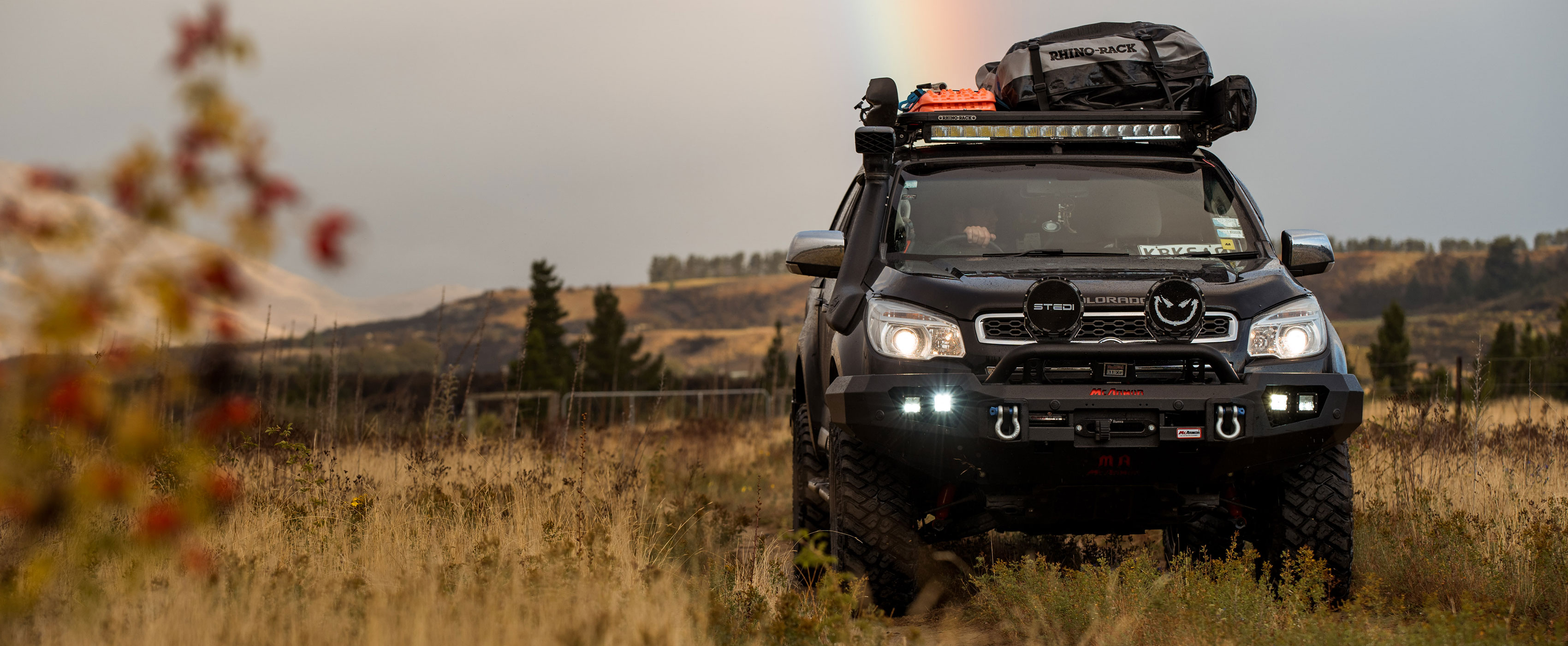 With the Holden Colorado, we have available upgrades to the headlights for the RC (<2012) models and prior which, unfortunately, is not compatible with the RG (2012+) at this stage. We do run through this and more via our blog which is linked below:

LED HEADLIGHT UPGRADES
We have all of our available LED upgrades available through our vehicle selector below:
LED Conversions to suit Holden Colorado
HOLDEN COLORADO (RG) PIGGY BACK ADAPTOR
New to our growing range of vehicle-specific piggy back adaptors is the Colorado/Trailblazer (RG). With this adaptor, the Colorado is back in the realm of plug & play removing any need to drill through dust caps or splice into high beam wires.

Below is an overlayed diagram to help visualize the plug installation position.
1. Connection to the vehicle's main power supply for the headlight unit.
2. Plugs directly into the back of the headlight unit.
3. Connects to the T-Connector on the STEDI Harness.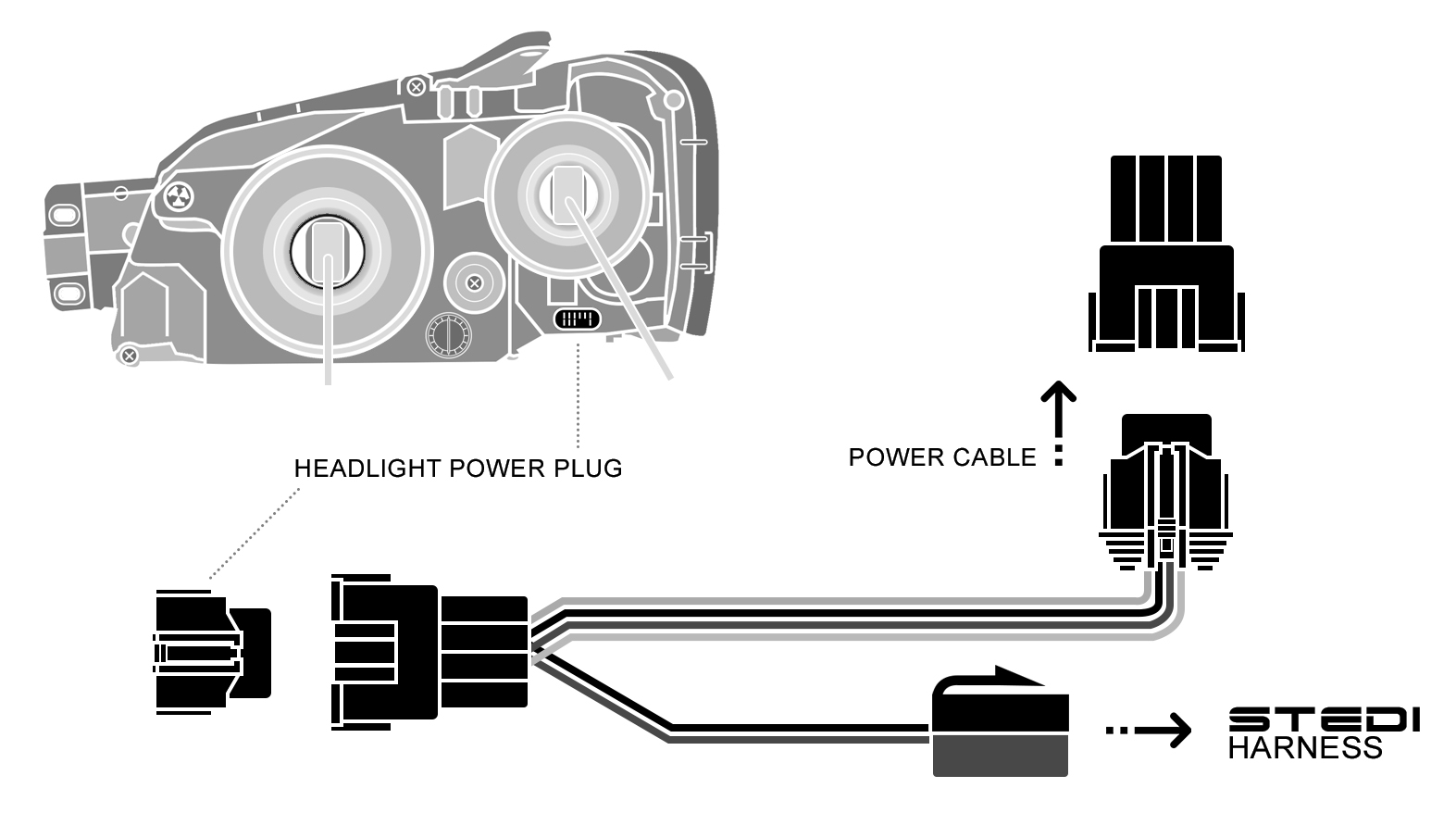 HOLDEN COLORADO Z71 + SPORTS CAT ROOF RAIL BRACKET
For those with the Z71 and Sports Cat/Sports Cat+ editions, we offer a solution for the factory fitted roof rails for fitting LED Light Bars without having a roof rack system installed. Our brackets are designed to mount straight off the existing hardware to suit the STEDI ST2K Curved light bar. The installation guide can be found via the above link to the blog.