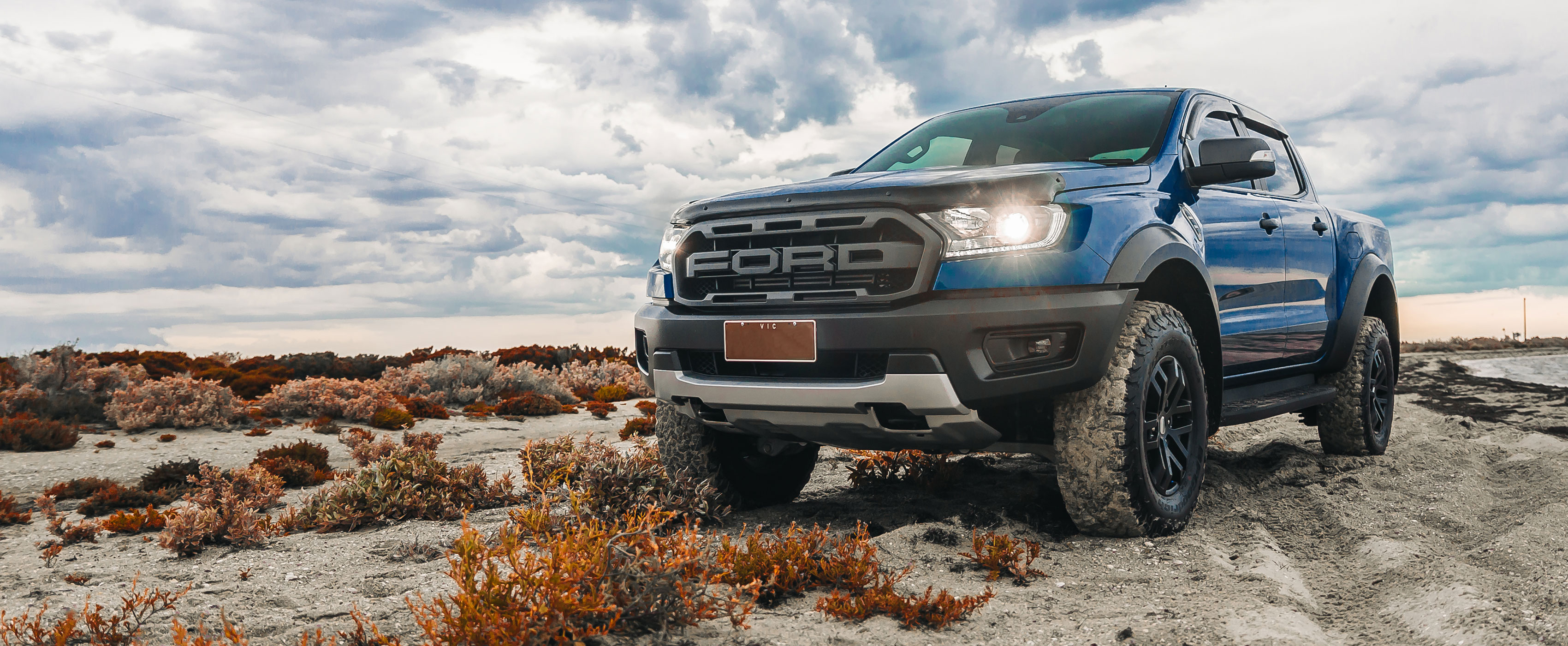 One of the most common cars we come across requesting upgrades from the factory fitted candle headlights is the Ford Ranger. Whilst the PXIII in some models & the Ranger Raptor finally got an upgrade to HID Low Beam, the high beam still remains halogen. We have the below blog post for the Ranger which runs through LED conversions throughout the car and a complete list of available upgrades.

For those with the Ranger Raptor, we have also set up an in-depth blog post with all of the vehicle's currently available LED conversions linked below:
LED HEADLIGHT UPGRADES
We have all of our available LED upgrades available through our vehicle selector below:
LED Conversions to suit Ford Ranger (all models)
FORD RANGER / EVEREST PIGGY BACK ADAPTOR
New to our ever-expanding range of vehicle-specific piggy back adaptors is the ford adaptor. To avoid any drilling through dust caps or removing dust caps altogether, the Ford Ranger piggy back adaptor will remove any hassle during installation and leave the headlight unit unscathed from the operation.
Ford Ranger / Everest Piggy Back Adaptor

Below is an overlayed diagram to help visualize the plug installation position.
1. Connection to the vehicle's main power supply for the headlight unit.
2. Plugs directly into the back of the headlight unit.
3. Connects to the T-Connector on the STEDI Harness.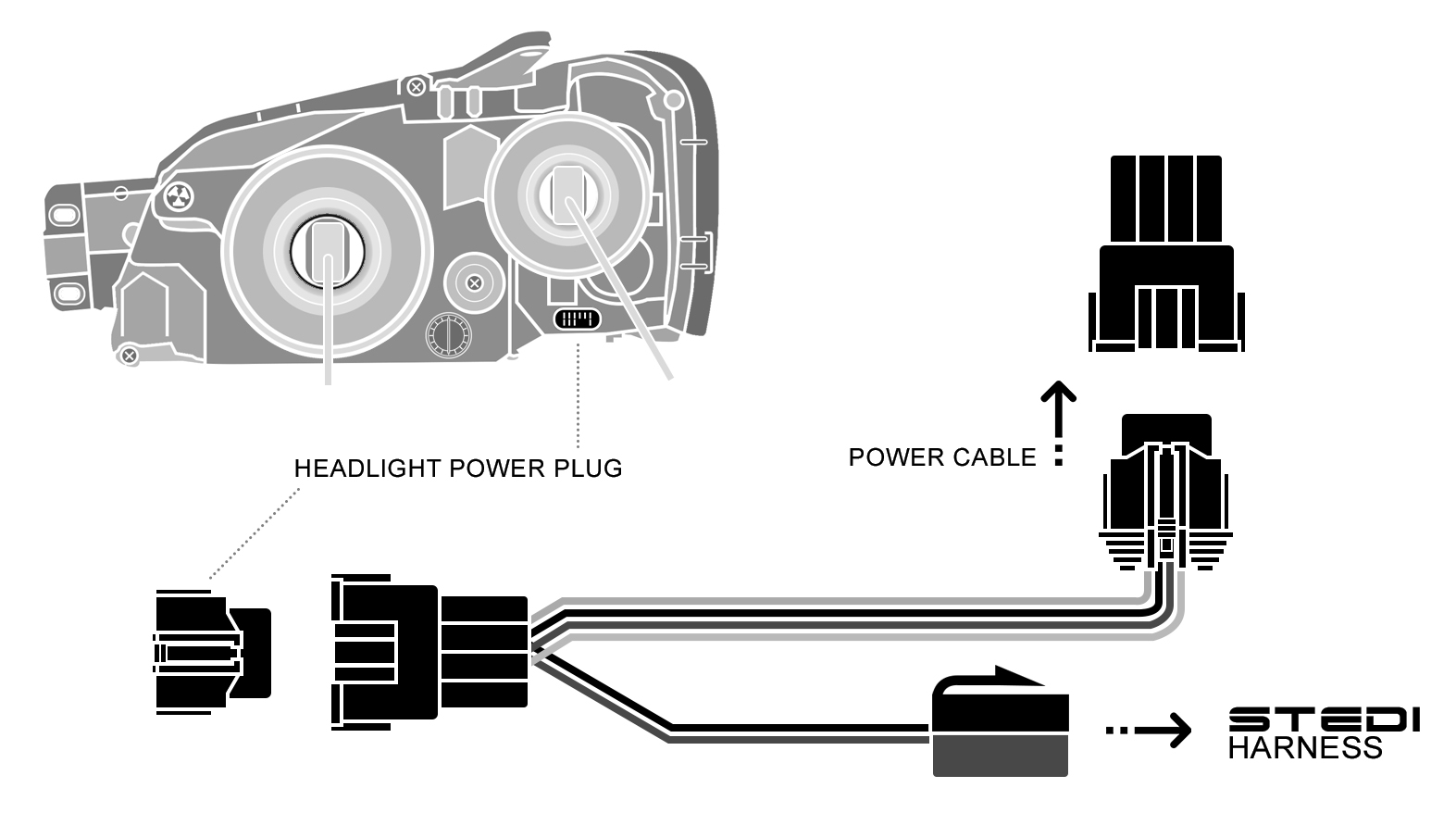 FORD RAPTOR INNER GRILLE BRACKET
New to the growing range of specialty brackets is the Raptor Inner Grille. Similar to the lower grille bracket, this has been designed to offer the performance of an auxiliary driving light whilst still maintaining the factory look. Installs without modification and supports both the ST3K and ST1K LED Light bars in the 21.5 inch models.
Ford Raptor Inner Grille Bracket

FORD RANGER / EVEREST LOWER GRILLE BRACKET
We offer a lower grille mount suitable for PXII Rangers & the Everest models. With installation quite simple & a seamless finish to maintain the OEM appearance to the car. Note there are a few extra steps required for the Everest but either way, we run through both installation processes in the above blog post.
Ford Ranger / Everest Lower Grille Bracket

FORD RANGER (PX1/PX2/PX3) WILDTRAK/FX4 ROOF RAIL BRACKET
The top-spec Rangers are fitted with factory roof rails that cater for the option to run an LED Light Bar across the roof without having to have any crossbars or roof racks. We have set up as part of our blog listed above an in-depth installation guide.

FORD RANGER/RAPTOR/EVEREST SWITCH FASCIA
The Ford Ranger, Ranger Raptor and, Everest (2015-current) present limitation for switches when you are using additional accessories whether it be auxiliary driving lights, winches, and so on. We now offer our switch fascia which is compatible with the above-listed models that will offer the ability to run 4 of our square type push button switches. OEM like fitment and under 1 minute for installation of the panel itself.

FORD RANGER PX1 PUSH BUTTON SWITCH
If you're the lucky owner of the PX1 Ranger (2011-2015), you'll find you are the last ones to have blank switches inside the cabin. As there is only a single blank to the right side of the steering column, we offer a Driving Lights push button switch which is available in the below link:
Ford Ranger Push Button Switch