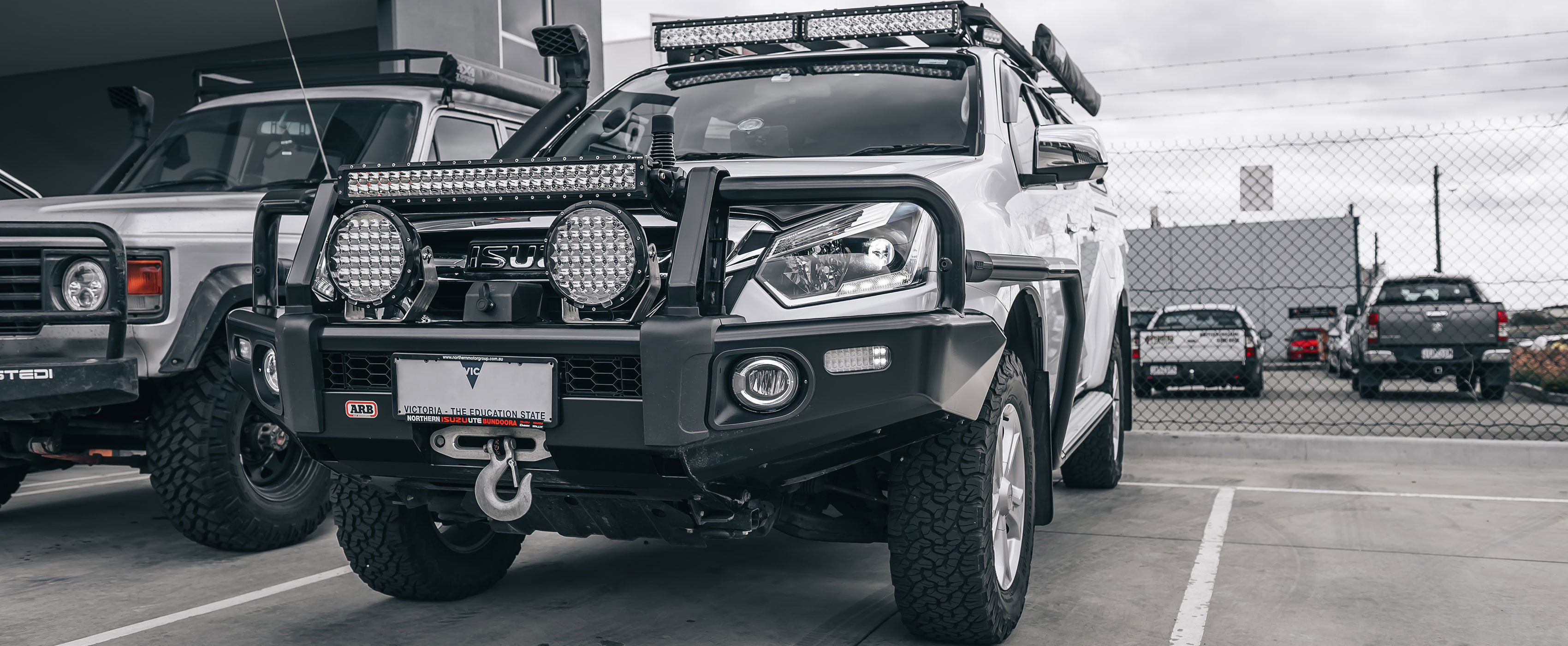 Our blog covers our available upgrades for the Isuzu D-Max regarding all models fitted with either projector or reflector housing with more specific upgrades surrounding the D-Max soon. Our blog will be updated with more in the near future but is available below for a quick read:

LED HEADLIGHT UPGRADES
We have all of our available LED upgrades available through our vehicle selector below:
LED Conversions to suit Isuzu D-Max
Isuzu D-Max Piggy Back Adaptor
New to our growing range of vehicle-specific piggy back adaptors is the D-Max/M-UX. With this adaptor, the D-Max is back in the realm of plug & play removing any need to drill through dust caps or splice into high beam wires.
D-Max Amarok Piggy Back Adaptor

Below is an overlayed diagram to help visualize the plug installation position.
1. Connection to the vehicle's main power supply for the headlight unit.
2. Plugs directly into the back of the headlight unit.
3. Connects to the T-Connector on the STEDI Harness.