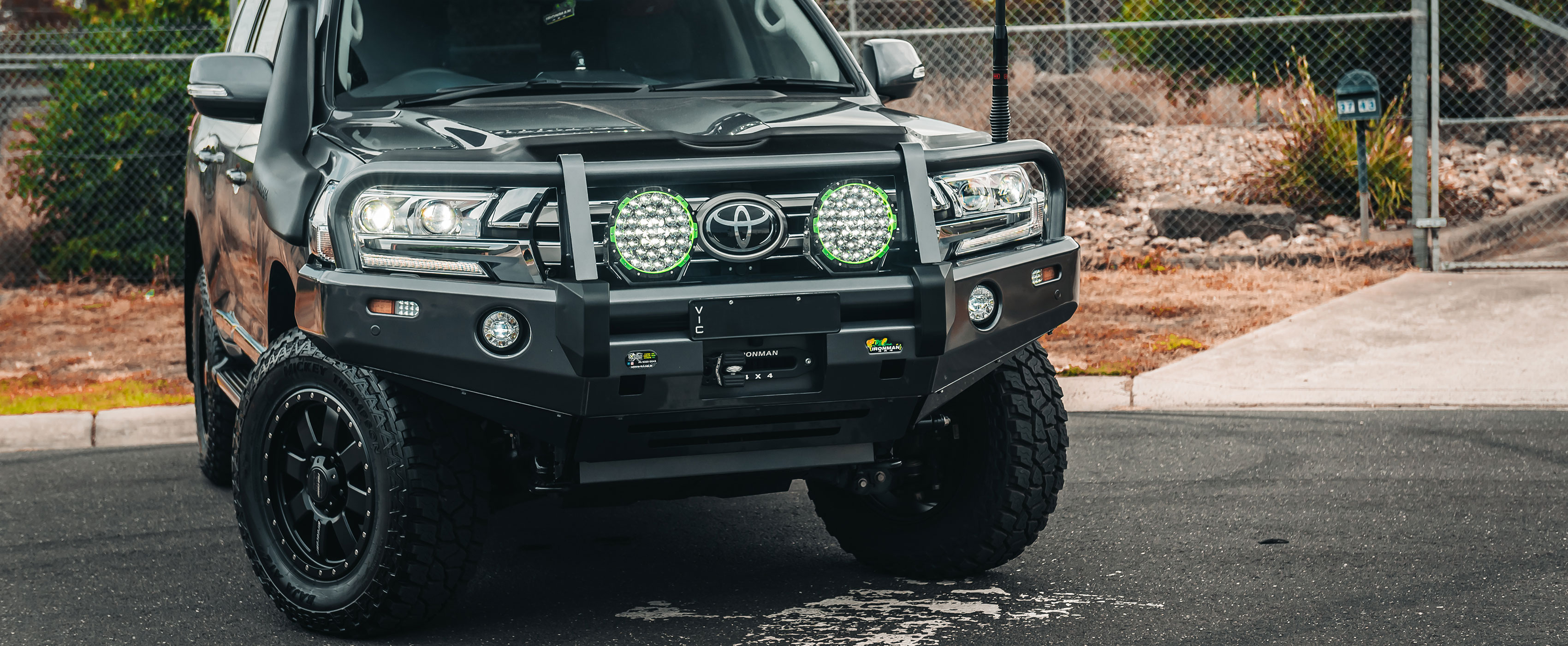 Prior to 2016, available upgrades can be done to both the High & Low beam headlights only after 2016 moving to OEM LED from factory on just the low beam but still keeping the halogen high beam. Our blog found below is filled with comparison shots, installation steps, and more:

LED HEADLIGHT UPGRADES
We offer an expanding range of LED upgrades for the Amaroks including the ever so dull headlights and fog lights. As we expand on this list of available upgrades you will find them here:
LED Conversions to suit Toyota Landcruiser 200 Series
OEM STYLE PUSH BUTTON SWITCHES
All 200 Series models will fit our Short Type switches with a large range of prints to choose from for any lights you may have fitted to accessories around the car.
Short Type Toyota Push Button Switches
TOYOTA LANDCRUISER 200 SERIES (LED HEADLIGHT MODELS) PIGGY BACK ADAPTOR

Below is an overlaid diagram to help visualize the plug installation position.
1. Connection to the vehicle's main power supply for the headlight unit.
2. Plugs directly into the back of the headlight unit.
3. Connects to the T-Connector on the STEDI Harness.