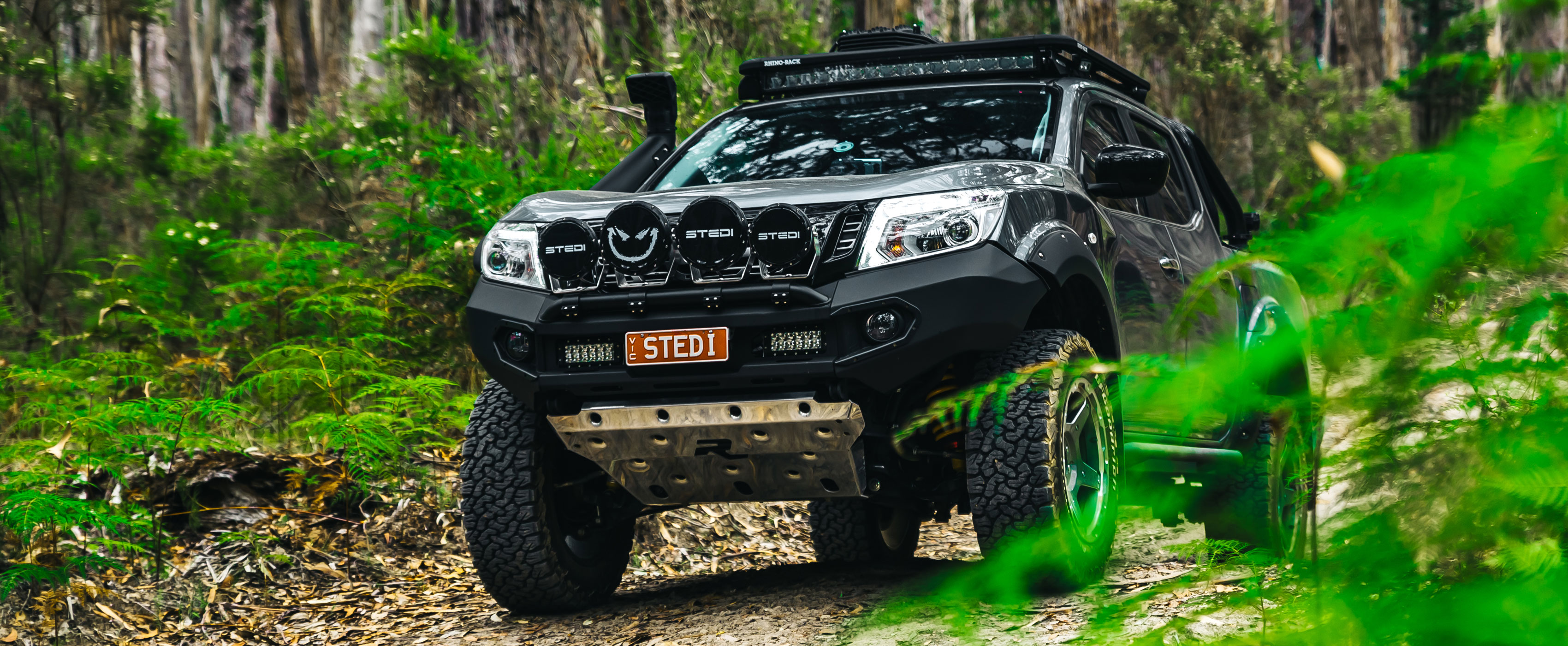 NP300 Bi-LED HIGH BEAM ADAPTOR
Being that the NP300 is factory fitted with LED headlights, the traditional piggyback adaptor is eliminated and a vehicle-specific adaptor is required. Note that we strongly suggest using our smart harness in collaboration with our adaptor as the NP300 can feel skating on thin ice regarding anything electrical. The magic with our NP300 plug & play wiring kits is not with the adaptor which just provides a clean breakaway, but with the actual harness itself. Our smart harness rectifies all the issues presented by the NP300 and gets you on your way with a simple plug & play solution:
STEDI Smart harness Nissan Navara NP300
If you have already our STEDI Smart Harness, all you will need to get you sorted is the NP300 Adaptor:
STEDI NP300 Piggy Back Adaptor

Below is an overlayed diagram to help visualize the plug installation position.
1. Connection to the vehicle's main power supply for the headlight unit.
2. Plugs directly into the back of the headlight unit.
3. Connects to the T-Connector on the STEDI Harness.