In order to obtain a real-time shipping quote to your country, please follow the steps below;
1. go ahead and add the items you are interested in purchasing to your shopping cart;
2. Once all desired items are added, click on the shopping trolley icon on the top right-hand corner of our site to direct to our cart confirmation page.
3. Once you have reached this page, you can then obtain a real-time shipping quote using our 'Shipping Estimator', as per the attached screenshot.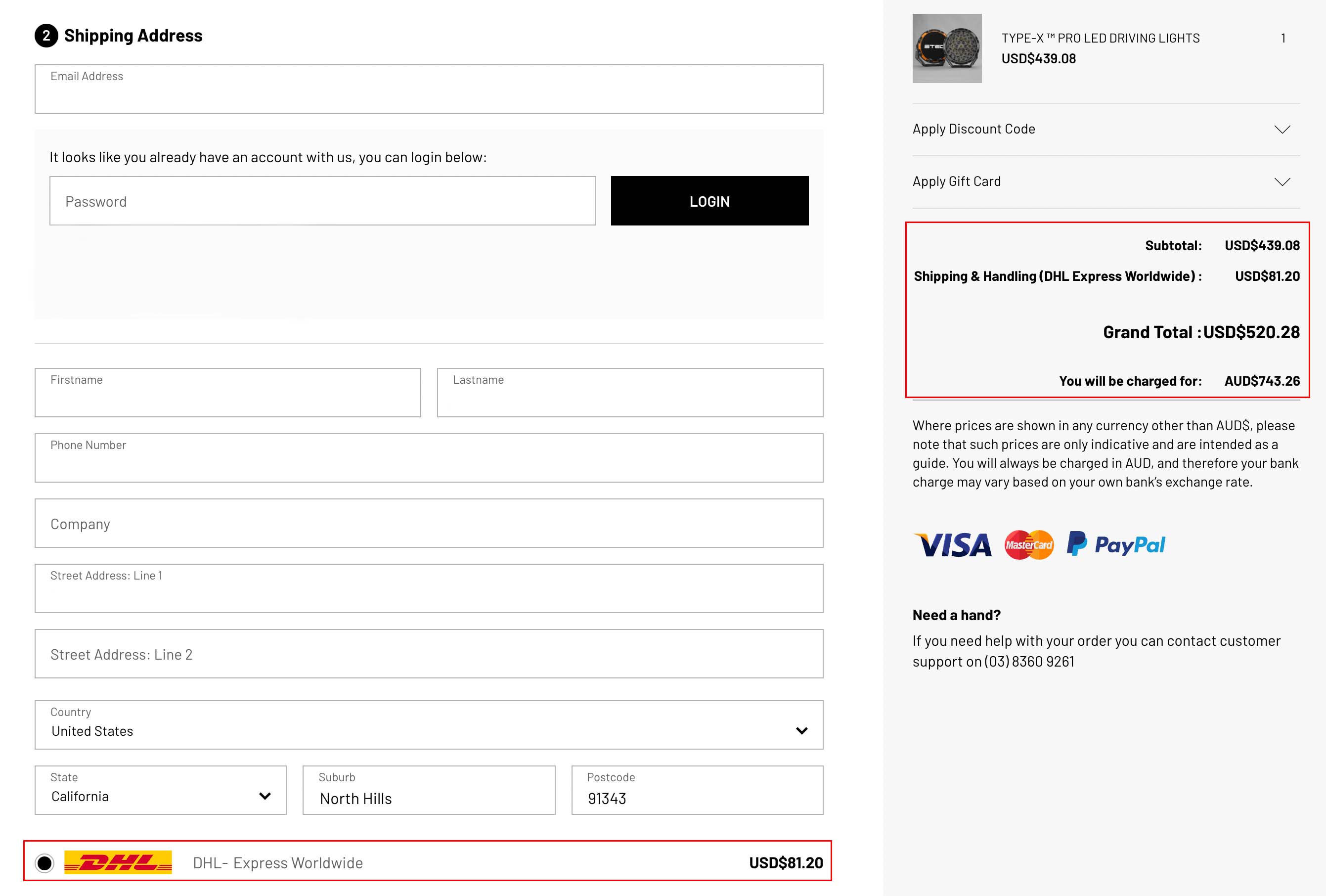 (Note: where prices are shown in any currency other than AUD$, please note that such prices are only indicative and are intended as a guide. You will always be charged in AUD, and therefore your bank charge may vary based on your own bank's exchange rate).
We have more information about our international shipping in the link below;
https://support.stedi.com.au/hc/en-us/articles/360000179832-International-postage
To see the list of countries that we ship to, click here.