COLOUR CHANGING RINGS
New to our STEDI Type X Pro driving lights are the colour changing rings that will give you the option to match your ride. In the box you are provided with the Default Grey and STEDI Orange with optional extras including Red, Blue, Pink & Green.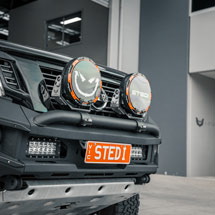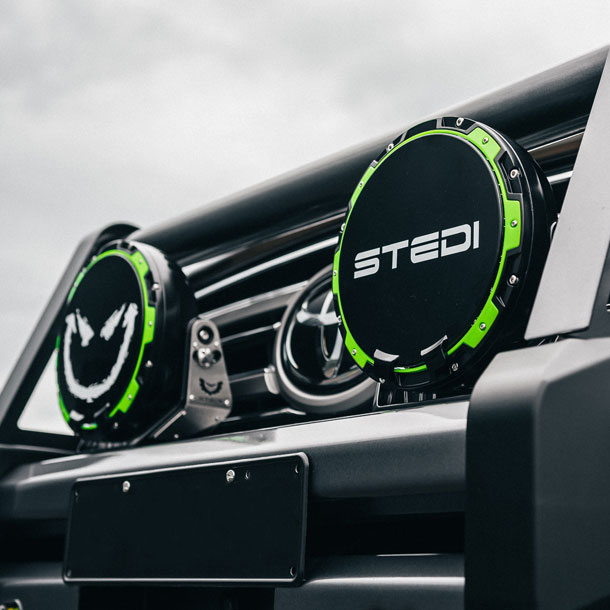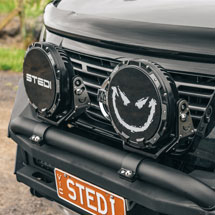 COMPATIBLE COVERS
Type-X PRO come included with the blacked out "STEDI" branded covers. All covers from our generation 1 Type-X are compatible with the new Type-X PRO. You can order the optional clear, amber, wicked smile, blue and spares covers from the following link.  SHOP TYPE-X COVERS
TYPE-X PRO OPTIONAL ANTI-THEFT KIT
If you looking for an option to minimise the prospect of your Type-X PRO getting stolen, we offer a comprehensive anti-theft kit. 
The anti-theft kit consists of the following fasteners; 
1 x M10 Nut Security Key
1 x M8 Bolt Security Key 
4 x 8mm Bolts (Long) -  Used to secure the brackets to the sides of the Type-X (fitted to the adjustment bolt position) 
2 x 10mm Nuts - Used secure the bracket to the vehicle in conjunction with the included shank bolt. 
EXPLODED VIEW