If you want your lights to all to come on together with the same switch, there are a couple of options.
2 TO 1 DEUTSCH CONNECTOR
If the total current draw of the items you want to combine is less than 13 amps, and all items you want to join have DT plugs, you can use our DT splitter to split one output into two lights. This is commonly used for the C4 work lights to enable side lighting or rear lighting, or the 11.5" ST3K on the wings of a bullbar.
COMBINING 2 HARNESSES AT THE SWITCH
If the total of your lights is more than one harness or DT plug can handle, then you will need to run a harness for each light. An easy rule of thumb is that if the Stedi product comes with a harness, it should be on its own harness.
To combine multiple harnesses and have them share the same switch, you just need to wire the three wires that go to the switch together to the same switch. Blue to blue, black to black, and white to white - and then to the switch (make sure to get the wires back on the same pins they came from)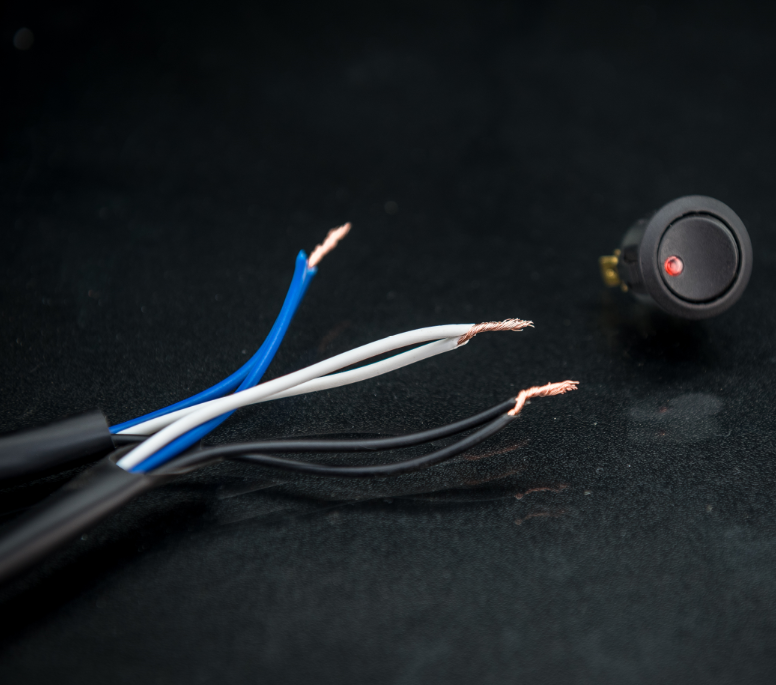 Hopefully, with either of these solutions, you will be able to get your driving lights and light bars sharing the same button - or combine a few work lights together to the same harness.