DO I REQUIRE AN ADDITIONAL CANBUS MODULE?
Once you know the globe type you need, working out if you require an additional CANBUS module is quite an easy process. Most STEDI LED Conversion kits come with a CANBUS module inbuilt but there is the odd exception with some vehicles requiring an additional CANBUS to overwrite the vehicle's computer. If you didn't unplug the globe in the search for what connection you needed you will do so for the purpose of this test.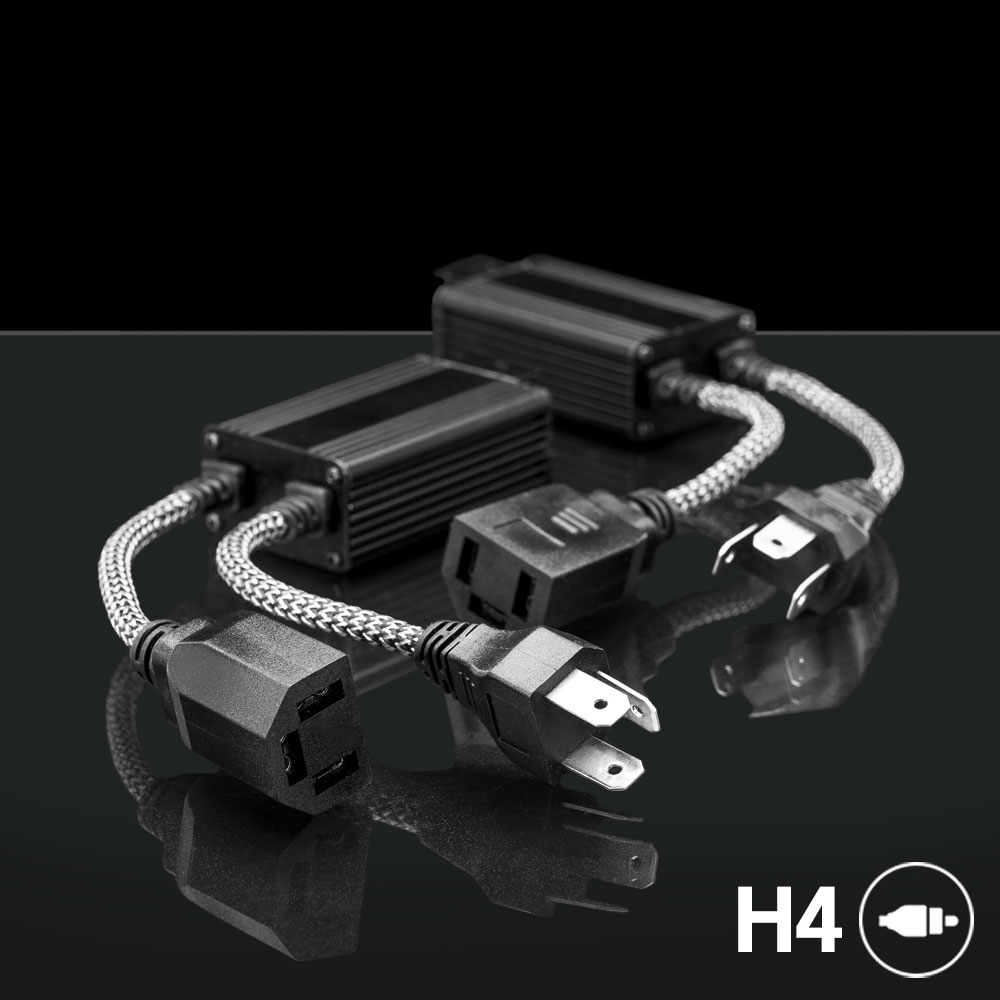 Once the light is unplugged just switch on the ignition and turn on your headlights. Looking at your dash you now may or may not have an error icon/message regarding the headlights (Globe Failure). If no message has appeared you do not require an additional CANBUS Module. If you have a dash notification there is a chance you will need an additional CANBUS Module to install an LED Conversion. Below is an explanation of how the CANBUS systems work, unfortunately, the only true form of working out if a model of car requires an additional CANBUS is through trial.
FORD RANGER & BT-50
There are some exceptions to the rule. In the case of the Ford Ranger PX1 built from 2013 to 2015 and Mazda BT50 built from 2013 to current, will require a H4 Error decoder in all circumstances. Although no bulb out warning is visible on the dash, the error decoding is necessary to play friendly with the vehicle's B.C.M module.

HOW DOES A CANBUS MODULE WORK?
These are available in the same format as the LED conversion i.e H7, H4, etc...
Most modern vehicles have systems in play that moderate things like doors being open, faults in certain components, lights bulb blown, etc... This system monitors the amp draw that your lights consume to work out if the light is functioning correctly. This type of system is compatible with the included CANBUS with your LED Conversion kit. Some vehicles not only monitor amps but voltage as well, this is where the additional CANBUS comes into play.
The additional CANBUS Module overwrites the vehicle's computer into ignoring the additional current draw & voltage LED lights require. Note that additional CANBUS decoders are only required for low beam upgrades.
STILL UNSURE?
When you place your order via our LED BY CAR MODEL - In most cases, our database will automatically identify whether your vehicle requires additional error cancellation.